Program 4 May
The conference gives a minimum of 13 CPE for both days. In addition to these, you can acquire extra CPE by getting access to recorded sessions.
*Please note that the program is work in progress, and subject to change.
07:50 - 08:20
08:20 - 08:30
VÄLKOMMEN TILL GRC CONFERENCE 2021!
VÄLKOMMEN TILL GRC CONFERENCE 2021!
STINA NILSSON KRISTIANSSON
Secretary General and CEO IIA Sweden
&
MICHAEL SPARRESKOG
CAE Avanza Bank, and Chairman of the GRC Conference Board
08:30 - 09:25
WILLFUL BLINDNESS:  WHY WE FAIL TO SEE WHAT WE NEED TO SEE
WILLFUL BLINDNESS:  WHY WE FAIL TO SEE WHAT WE NEED TO SEE
Does your position in the organisational hierarchy affect your ethical decision-making process?  How much do your self-esteem and self-confidence affect your willingness to go along with or go against unethical acts?  During this session we will discuss remedies to how your brain alters, transforms, and completely ignores relevant facts so that you can do what you want instead of what you need to do. We will investigate how perception affects decision-making, compare and contrast the strengths and weaknesses of the body's ability to focus, look into methods to improve focus and decision making, and discuss how we can create mental triggers to avoid the slippery slope of fraud and unethical decisions.
MICHAEL "BRET" HOOD
Michael "Bret" Hood is a financial crimes, ethics, money laundering and leadership expert with 25 years experience in FBI, The Federal Bureau of Investigation. During his career, Bret has worked on some of the most infamous cases in American history, including 9/11, the Oklahoma City Bombing and the multi-billion dollar HealthSouth fraud case. Because of his experience, Bret was chosen to be an adviser when the FBI created their executive leadership development programs, as well as being chosen to be a leadership instructor at the FBI's National Academy, a 10 week college program for law enforcement executives from all over the world.
Bret has led over 50 United States government delegations to foreign countries, and has been accepted as an adjunct professor of leadership for the University of Virginia. He has instructed and created blocks of instruction on a range of topics to include forensic accounting, executive leadership, crisis management, Foreign Corrupt Practices Act, money laundering and anti-bribery compliance programs. Some of the venues in which Bret has instructed include: the National Executive Institute, the Association of Certified Fraud Examiner's Global Fraud Conference, the University of South Florida, Florida Gulf Coast University, Florida Institute of CPAs, the Malaysian Federal Reserve, regional/international law enforcement executive development seminars, as well as International Law Enforcement Academies in Hungary, Dubai and Botswana. Bret has been qualified as a financial crimes and money laundering expert in the Middle District of Florida as well as the Eastern District of Missouri. Since 2000 (both with the FBI and post-retirement), Bret has taught Fortune 500 companies as well as top executives for various government entities on such topics as leadership, ethics, fraud, compliance, risk assessment, risk management, interviewing, and crisis leadership.
Bret is a four time winner of the United States Attorney's Office Special Agent of the Year award for his work in financial crime and money laundering, and has received two commendations from the FBI Director for Leadership and Innovation. He is also the author of the critically acclaimed books, "Eat More Ice Cream: A Succinct Leadership Lesson for Each Week of the Year" and "Get Off Your Horse! 52 Succinct Leadership Lessons from U.S. Presidents."
09:30 - 09:55
5 KEY RISKS FOR FIRMS IN 2021
VART ÄR STYRNINGEN AV STATSFÖRVALTNINGEN PÅ VÄG?
STYR NI ER DIGITALISERING PÅ ETT ÄNDAMÅLSENLIGT SÄTT?
5 KEY RISKS FOR FIRMS IN 2021
Last year was the year that culture and conduct risk concerns became embedded as the new normal for financial services firms. That new normal has shone a continuous spotlight on the how as well as the what for firms and has — combined with the re-emergence of judgement-based regulation — increased the need for a highly skilled in-house risk and compliance function. Robust, well-resourced control infrastructures are a key requirement and core competency for firms. Events in the coming year are likely to test the resilience and strategic approach of all firms, along with continuing regulatory change and the growing automation of business processes set against a backdrop of increasing personal accountability. While the detailed risks run by firms are, by their very nature, firm-specific and unique, there are a series of high-level risks applicable to all financial services firms, irrespective of geography or sector. During this session, Susannah Hammond takes a closer look at the five key risks firms should consider in the coming year. In preparation for this session, you can read more about the five key risks in the ExpertTalk report, or listen to the associated podcast series Compliance Clarified, episode 6.
SUSANNAH HAMMOND
Susannah Hammond is senior regulatory intelligence expert for Thomson Reuters Regulatory Intelligence and has over 25 years' wide-ranging risk and compliance experience in international and UK financial services. A qualified chartered accountant, Susannah began her career at SG Warburg, where she became head of European compliance. She was the global head of compliance and a founding employee of Caspian Securities before joining PricewaterhouseCoopers as a consultant. Susannah was also head of international regulatory risk for the Halifax Group and became head of retail regulatory risk for HBOS plc upon Halifax's merger with Bank of Scotland. Before joining Thomson Reuters, she was head of compliance at GE Capital Bank. Susannah is co-author of 'Conduct and Accountability in Financial Services: A Practical Guide' published by Bloomsbury Professional.
VART ÄR STYRNINGEN AV STATSFÖRVALTNINGEN PÅ VÄG?
Den statliga styrningen har under senare år varit föremål för en del kritik. Den utmanas också av flera viktiga samhällsutmaningar, t.ex. växande demografiska behov och en allt snabbare teknisk utveckling. Vad kan man tro om styrningens utveckling framåt mot bakgrund av dessa utmaningar och tendenser?
CLAS OLSSON
Clas Olsson är sedan april 2017 generaldirektör för Ekonomistyrningsverket ESV, som bl.a. har till uppgift att utveckla och förvalta den ekonomiska styrningen av statlig verksamhet och bistå regeringen med det underlag som behövs för att säkerställa att statsförvaltningen är effektiv, och att den interna styrningen och kontrollen är betryggande. Clas har bred erfarenhet från den offentliga förvaltningen, bl.a. från Arbetsförmedlingen där han arbetade som analyschef, biträdande generaldirektör, och tillförordnad generaldirektör under perioden september 2013 – mars 2014. Clas har tidigare också arbetat som finansråd och chef för ekonomiska avdelningen på Finansdepartementet, och han har tjänstgjort som chefsekonom på Kommunförbundet, samt på Sveriges Kommuner och Landsting. Under 1990-talet arbetade Clas bland annat som utredare på SIDA och Finansdepartementet.
STYR NI ER DIGITALISERING PÅ ETT ÄNDAMÅLSENLIGT SÄTT?
En allt mer digital värld skapar nya förutsättningar att nå våra mål. Detta ställer höga krav på att IT-utveckling prioriteras på ett ändamålsenligt sätt för att optimera organisationens måluppfyllnad och effekthemtagning. 80% av strategier, mål och planer genomförs aldrig. Kaplan & Norton erbjuder en modell och ett metodstöd utvecklat under 40 år för organisationers styrelser och ledningar men som med fördel används av internrevisorer för att utvärdera ledningsprocessens ändamålsenlighet att styra digitalisering och därigenom optimera genomförandet målen. Under denna session går vi igenom vanliga orsaker i styrningen av digitalisering som leder till att organisationer i Sverige inte genomför sina mål.
FREDRIK KJELLBERG MANNHEIMER
Fredrik Kjellberg Mannheimer är programansvarig vid Handelshögskolan i Stockholm för strategisk styrning och partner i Stratecute Group som hjälper organisationer att genomföra sina strategier. Han har många års erfarenhet av att hjälpa ledningsgrupper och styrelser att säkerställa ändamålsenlig strategisk styrning, planering och uppföljning. Fredrik är certifierad av Kaplan & Norton vid Harvard Business School och programansvarig för "GRC och organisationens strategiska styrning" vid Handelshögskolan i Stockholm. Fredrik har ett speciellt fokus på att granska ledningsprocesser med syfte att definiera utmaningar och separera grundorsak och dess symptom.
09:55 - 10:30
10:30 - 10:55
STYRELSERAPPORTERING  SOM GER EFFEKT – TOPP FEM FÖR VÄRDEFULL RAPPORTERING FRÅN GRC-FUNKTIONERNA
WORKSHOP MED IIA SWEDENS ETIKNÄMND
COMPETENCY MODELS WITHIN INTERNAL AUDIT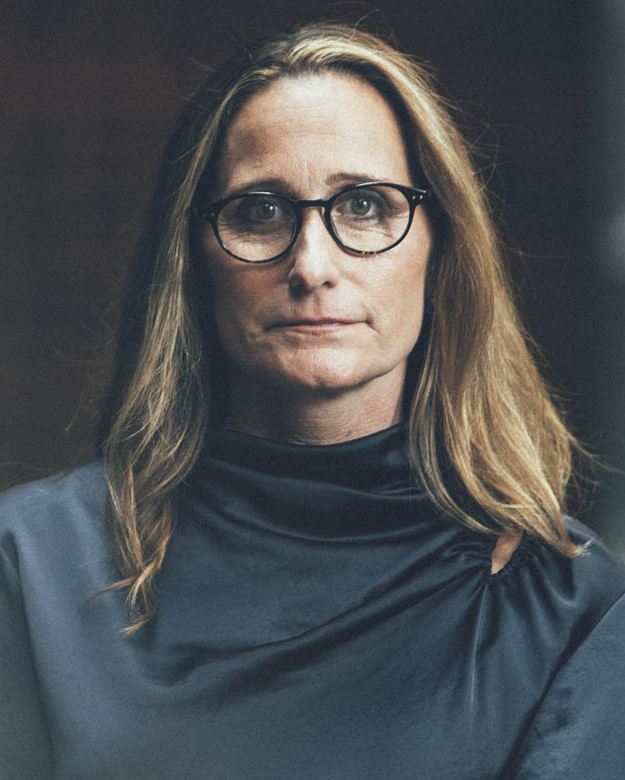 STYRELSERAPPORTERING  SOM GER EFFEKT – TOPP FEM FÖR VÄRDEFULL RAPPORTERING FRÅN GRC-FUNKTIONERNA
Med en passion för bank och finans kommer ett starkt driv för tydliga ramar, ofta i kombination med ambition till logisk struktur. Strukturen bör vara anpassad för just din/den aktuella organisationen; hela vägen från verbal kommunikation till skrivna rapporter. Lyckas man säkerställa detta, då frigör man utrymme för kreativitet och dynamik, en dynamik som i sin tur driver människor och företaget framåt – uppåt. Under många år har Ulrika Valassi producerat dessa rapporter, men också många år suttit på läsande sida. Under denna session delar Ulrika med sig av sina lärdomar.
ULRIKA VALASSI
Ulrika Valassi har lång erfarenhet inom bank och finans, från storbank i nästan 20 år till medlemsägd bank, vidare till egen firma och nu i en operativ- och ägarroll inom nystartad fintech utmanare. Hon har känsla för etiskt beteende som hon i vardagen väljer att översätta till "affärsetik", tillsammans med många års arbete med kreditgivning, riskhantering, beslutsprocesser, lednings- och governance frågor, affärsutveckling, risk management, operativ risk, styrelsearbete och hantering av finansiella strukturer.
WORKSHOP MED IIA SWEDENS ETIKNÄMND
Denna session presenteras av IIA Swedens Etiknämnd som består av:
ANN-CHARLOTTE KLINGBERG, Ordf. i Etiknämnden
Ann-Charlotte (i bild)  arbetar inom Internrevisorernas förening IIA Sweden med bl.a. utbildning inom Quality Assurance och Mentorskap/Coaching. AnnCharlotte är Certified Internal Auditor (CIA), Certified Risk Management Auditor (CRMA), samt Certified Information System Auditor (CISA) och har arbetat som internrevisionschef inom framför allt bank och försäkring under de senaste 20 åren. Ann-Charlotte är också ordförande i Etiknämnden inom IIA Sweden.
Eva Sagert, Telia Company
Björn Grinde, Skatteverket
COMPETENCY MODELS WITHIN INTERNAL AUDIT
Competence Networks. The Competency Network is targeted to build, drive and foster technical competencies into our work product and our stakeholder's dialogue.  The objective of the presentation is to explain the Global Competence Network Model implemented by Group Audit (GA)  in Zurich Insurance.  From the initial design phase during the GA transformation program to the final implementation process with main focus on the challenges, reasons and main benefits. It will discuss how the Competence Network Model helped GA professional as a guideline to build a career and acquire skills.  Finally it will cover the importance of the Competence Networks in the context of the GA efforts in a more science based audit approach and focus on outcomes.
CESAR SOUZA
Cesar Souza is currently the Group Audit Chief Operating Officer for Zurich Insurance Group and Audit Director responsible for the Finance and Investment Management audits. In this role he is responsible for 200 professionals of Group Audit and Co-sourcing partners across 20 different countries and all related supporting processes connected with the delivery of audits. Additionally, he has the final responsibility for the portfolio of audits in Finance and Investment Management, including M&A audits. Originally from Brazil, Cesar has an international professional career connected with more than 20 years of senior positions in External and Internal Audit, Finance and Business Transformation. During this period, he has acquired large experience in transformation projects connected with internal audit and finance. Cesar has university degrees in both Accounting and Economic Science, MBA and master's degree in tax.
11:00 - 11:25
ESG AND SUSTAINABLE BONDS – SIMILARITIES AND DIFFERENCES
FRON KONTROLL TILL KOLL - TILLITSBASERAD STYRNING INOM POLISMYNDIGHETEN
HOW GLOBAL ORGANISATIONS CAN BENEFIT FROM THEIR GRC SYSTEM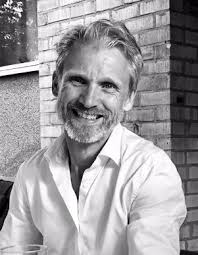 ESG AND SUSTAINABLE BONDS – SIMILARITIES AND DIFFERENCES
Two popular topics in vogue that are sometimes mixed. Why is that? We will address both shortcomings and virtues of Environmental, Social and Governance (ESG) ratings and sustainable bonds. After this session you will understand the basics, the main differences between the two areas and also get a review of the latest and greatest within these fields but with a focus on sustainable bonds.
TOMAS THYBLAD, NASDAQ
More information will be published soon.
FRON KONTROLL TILL KOLL – TILLITSBASERAD STYRNING INOM POLISMYNDIGHETEN
Tillitsbaserat ledarskap – vad är egentligen det och varför ska vi ägna oss åt det? Föreläsningen beskriver Polismyndighetens syn på ledarskap, varför tid och kraft ägnas åt det, men också hur detta hänger samman med varaktigt förbättrade verksamhetsresultat.
OTTO PETERSSON
Otto Petersson, Fil. dr. och Strateg inom Polismyndigheten, är disputerad i statsvetenskap vid Linneuniversitetet, Växjö. Hans forskning handlar om bl.a. styrning och ledning av offentlig verksamhet med polisen som särskilt intresseområde. Otto Petersson har lång erfarenhet av att undervisa inom vetenskapliga metoder och ledarskap. Sedan 2015 är han sakkunnig vid Polismyndigheten.
HOW GLOBAL ORGANISATIONS CAN BENEFIT FROM THEIR GRC SYSTEM
Mer information publiceras inom kort.
Thomas Hjelm
Thomas Hjelm works as Lead Architect SAP Security at Electrolux, leading a team of 25 people. Thomas joined Electrolux in 2012, with the initial assignment to implement SAP GRC, for which he later on became responsible. During this time, Thomas also became involved in SAPSA (SAP Swedish User community) for which he has been chairman for several years. Today he acts as  facilitator for the SAPSA GRC group. Thomas has previous experience of 20 years within the insurance industry, where he started 1995 as Head of SAP Center of Excellence, i.e. the internal SAP support organisation.
11:30 - 11:55
DE BREDA MAKROTRENDERNA I PANDEMINS KÖLVATTEN
Post Pandemic Risk Management
MANAGING BUSINESS ETHICS
More information will be published soon.
IAN PETERS, Director, The Institute of Business Ethics UK
DE BREDA MAKROTRENDERNA I PANDEMINS KÖLVATTEN
Hur stabil är rådande miljö med rekordlåga räntor trots drygt tio års obruten uppgång i världsekonomin och arbetslöshet på 40-50 års lägsta i många tongivande ekonomier? Kan regeringar och finanspolitiken hjälpa till när centralbankernas ammunition håller på och ta slut? Hur påverkas världsekonomin av höstens amerikanska presidentval och vad kommer egentligen att ske nu när Storbritanniens EU-utträde äntligen verkar bli verklighet fyra år efter Brexitomröstningen.
HÅKAN FRISÉN
Håkan Frisen arbetar som prognoschef och makroexpert på SEB, där han bevakar hur makroekonomi och ekonomisk politisk påverkar finansiella marknader, samt hur man ska tolka olika trender och drivkrafter i ekonomin, med koppling till ekonomisk-politiska aspekter och erfarenheter. Håkan har drygt 25 års erfarenhet av makroekonomiska och finansiella analyser. Under den förra nordiska finansiella krisen i början på 1990-talet var Håkan verksam på finansdepartementet under en rad finansministrar från Kjell-Olof Feldt till Göran Persson. Under åren 1995 – 2000 var Frisén prognoschef och biträdande generaldirektör på Konjunkturinstitutet. Håkan var chef för SEB Ekonomisk Analys 2001-2013 och har också varit prognoschef sedan 2001. I denna position är Håkan huvudansvarig för SEB:s finansiella och reala prognoser i tidsperspektivet 3 till 24 månader. SEB har de senaste åren satsat mycket resurser på att utveckla analysen av växelverkan mellan den finansiella och reala ekonomin. Håkan var ledamot i Industrins Ekonomiska Råd 2003 – 2013. Han har en Civilingeniörsexamen från Linköpings Tekniska Högskolan och Ekonomexamen från Lunds Universitet.
Post Pandemic Risk Management
Has the Covid-19 pandemic changed the way Risks are perceived and managed within your organization? How does the risk landscape look like ahead? During this session we will discuss those items and share our experiences and expectations related to post pandemic Risk management. This session is organized by the Swedish Risk Management Association SWERMA.
ALESSANDRO INGRAO
Originally from Italy, Alessandro holds a M. SC. In Political Sciences and various Risk Management certifications. During his 20 years of experience in the insurance and risk management industry, Alessandro has held positions such as Claims adjuster, Insurance Broker and Risk Manager in different Global Companies. In his current role he is responsible for placing Global Insurance programs and driving the property loss prevention work within the Sandvik Group. The role comprehends interaction with and training of a network of stakeholders from Sourcing to Legal, Commercial Management, Logistics, Security, Supply and Internal Audit in areas such as Risk Awareness, Contractual Risk Management, Business Continuity and all other risk related areas.
LIZ BOOTH
Liz Booth is a journalist and editor, specialising in the risk management and insurance sectors. She works with Commercial Risk on annual projects, including the Risk Frontiers Europe Risk Management survey, alongside the Africa edition of the survey, which both ultimately form part of a global survey which she compiles at the end of the year. Liz is also contributing editor on the Chartered Insurance Institute series of titles, including The Journal, edits Maritime Risk International and The Marine Insurer.
11:55 - 13:00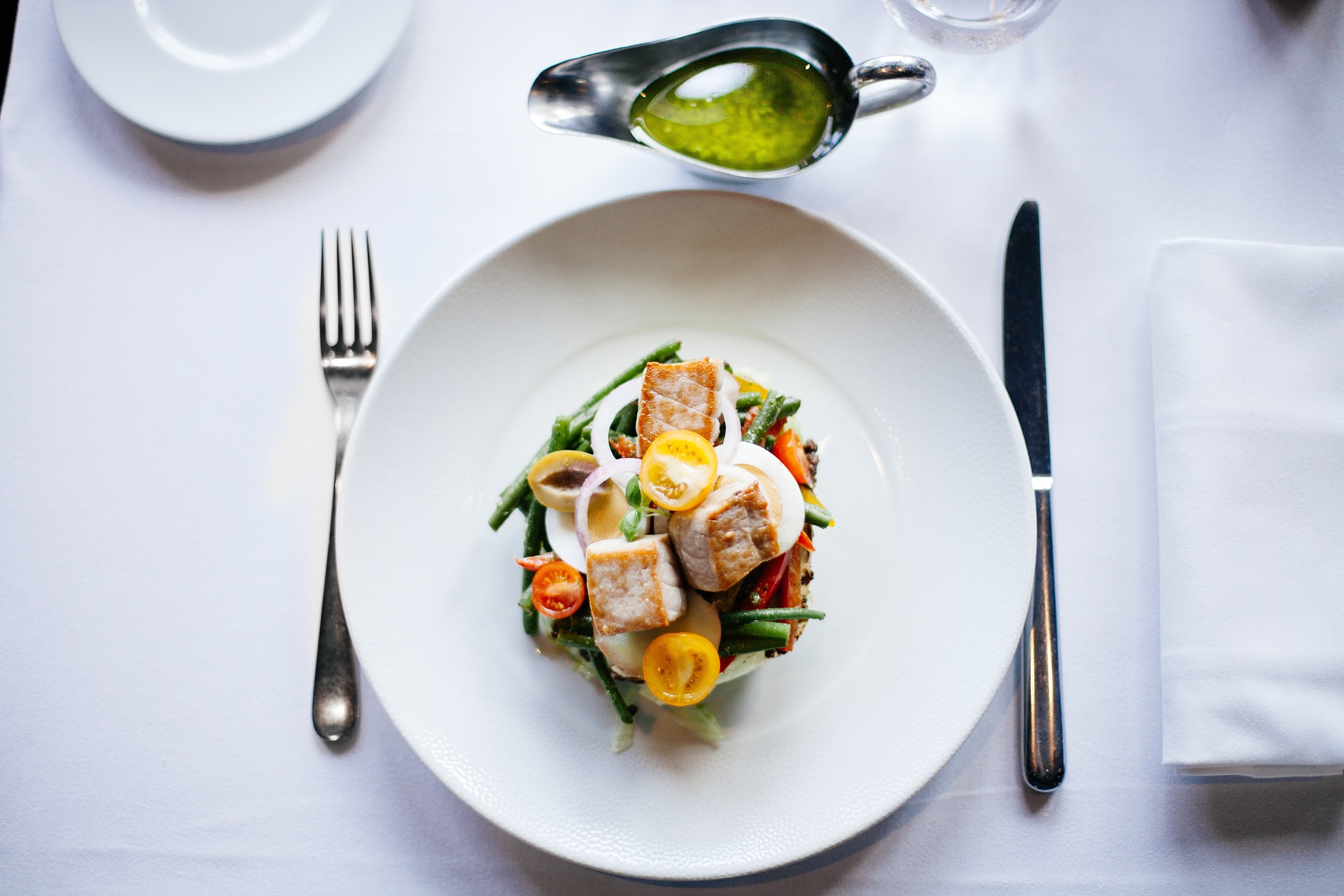 13:00 - 13:25
OPERATIONAL RISK 2.0 IN THE AGE OF DIGITALIZATION
INTEGRERA IT- OCH INFORMATIONSSÄKERHET I DEN ÖVRIGA VERKSAMHETEN
AUDITING SOCIAL MEDIA: IS THE ORGANIZATION CONTROLLING THE CONVERSATION?
OPERATIONAL RISK 2.0 IN THE AGE OF DIGITALIZATION
This seminar will discuss how operational risk needs to evolve in order to mature the area, and how we can leverage technology in order to assist us with quantification and data driven insights. The operational risk field needs to evolve in order to be relevant and to ensure future compliance as more focus is placed on operational risk. Further, we at FCG firmly believe that technology is a key aspect in order to drive the field forward and to leverage all the data that exists within financial institutions. We believe that operational risk can be quantifies with the correct data driven insights that Technology can supply. This extends further that just the data within the financial institution, but also comprises of data from partners, collaborators and third parties.
PER ANDERSSON
Per Andersson, CEO Reg&Tech Solutions at FCG. Per has a M.Sc. in Computer integrated manufacturing and has spent most of his career in real-time trading systems within the financial industry. Per has built and developed international FinTech companies in his positions as Global Head of Sales for Orc Software (now Itiviti), Pantor Engineering (now Goldman Sachs). Per spends his days developing FCG's GRC solutions for customers.
FREDRIK OHLSSON
Fredrik Ohlsson, Partner at FCG and Head of operational risk and ICT. Fredrik, M. SC. Computer science and Mathematics and holds various ISACA certifications (CISA, CISM, CRISC and CGEIT), has over 20 years of experience in the intersection between risk management and technology. Fredrik has held positions such as CIO, CISO and CRO both as an employee and as an interim consultant. Fredrik works with all types of regulated financial companies but has a soft spot for FinTech companies and start-ups.
INTEGRERA IT- OCH INFORMATIONSSÄKERHET I DEN ÖVRIGA VERKSAMHETEN
Företagens och myndigheternas informations- och transaktionsflöden är beroende av en fungerande och korrekt behandling av it och information, som möjliggör konfidentialitet, tillgänglighet och riktighet. Utan ett väl fungerande, systematiskt, riskbaserat och integrerat it- och informationssäkerhetsarbete riskerar verksamheten att inte hantera informationen på ett ändamålsenligt sätt, vilket i sin tur får direkt påverkan på kunder, samarbetspartners, leverantörer, och till slut befolkningen och samhället. Hur går man till väga för att integrera informationssäkerheten i samtliga delar av verksamheten?  Vad krävs för att upprätthålla en god it-och informationssäkerhet? Under denna session får du inblick i hur Skatteverket har arbetat med att förändra och förbättra arbetet med it- och informationssäkerhet, med lärdomar och konkreta exempel för att bättre integrera säkerhetsarbetet i den övriga verksamheten.
JOSEFINE ÖSTFELDT
Josefine Östfeldt arbetar som IT-säkerhetschef på Skatteverket och har lång erfarenhet av samma roll inom olika svenska myndigheter, bl.a. Pensionsmyndigheten och Polismyndigheten. Josefine har arbetat med IT- och informationssäkerhet sedan 1999. Hon brinner för att integrera IT- och informationssäkerhet som en naturlig del i verksamheten, samt för att skapa medvetenhet kring dessa frågor inom hela organisationen.
AUDITING SOCIAL MEDIA: IS THE ORGANIZATION CONTROLLING THE CONVERSATION?
Organizations everywhere recognize social media as a significant opportunity, but also a significant risk.  They are still often caught unaware by the emerging issues that are part of this new technology.  This session, by discussing the basics of social media, the emerging risks, and approaches to mitigation of these risks, will provide internal auditors an introduction into how they can help their organizations navigate this constantly evolving area.
MIKE JACKA
Mike Jacka is an award-winning author known for his work with Internal Auditor magazine including the blog "From the Mind of Mike Jacka" and the magazine's lighter side pieces such as "Auditing Songs for the Holidays", and "Auditors Anonymous".  After a 30-year career with Farmers Insurance internal audit, he became Chief Creative Pilot for Flying Pig Audit, Consulting, and Training Solutions (FPACTS).  He is a top-rated presenter and author of several books including Business Process Mapping:  Improving Customer Satisfaction, Auditing Social Media: A Governance and Risk Guide, and the somewhat curiously named Auditing Humor and Other Oxymorons.
13:30 - 13:55
FRAMTIDENS INTERNREVISION - VAD TROR INTERNREVISIONEN SJÄLV?
IMPLEMENTING A ROBOTIC PROCESS AUTOMATION AUDIT PROGRAM
GDPR TRE ÅR SENARE
Den 25 maj 2018 trädde EU:s dataskyddsförordning GDPR (General Data Protection Regulation) i kraft och ersatte den svenska personuppgiftslagen. Det innebar stora förändringar för alla som behandlar personuppgifter, vilket i princip alla företag gör på ett eller annat sätt. Hur har det gått för dessa företag? Vad har vi lärt oss under dessa två år? Under denna session tar vi en närmare titt på rättsfall som har resulterat i administrativa sanktionsavgifter av olika länders tillsynsmyndigheter. Vi utgår från de generella principerna och relevanta artiklar i GDPR, och diskuterar både bakgrunden till rättsfallen, myndigheternas legala resonemang, vad utfallet blev, samt vilka lärdomar man kan dra av dessa exempel, med huvudfokus på senasts årens svenska rättsfall.
HELENA ÖRTHOLM
Helena Örtholm är Group DPO och chef för Operational Risk Management på TELE2. Hon är utbildad advokat och började sin karriär på Swedish House Owners Association, där hon hjälpte organisationen och dess medlemmar med äganderätt och civilrättsliga frågor. Efter några år fortsatte hon till EY – tidigare Ernst & Young – där hennes arbetsuppgifter flyttades till personuppgifter, integritetsfrågor och avtalsrätt, informationssäkerhet och IT-revisioner. Helena har arbetat med dessa ämnen som konsult i cirka 15 år innan började som Chief Security Officer på den tidigare TDC 2013. Med förvärvet av TDC blev Helena CISO och DPO för Tele2 Sweden, och sedan ungefär ett år tillbaka har hon rollen som chef för Operational Risk Management och Group Privacy Officer samt är dataskyddsansvarig för Tele2 Sverige.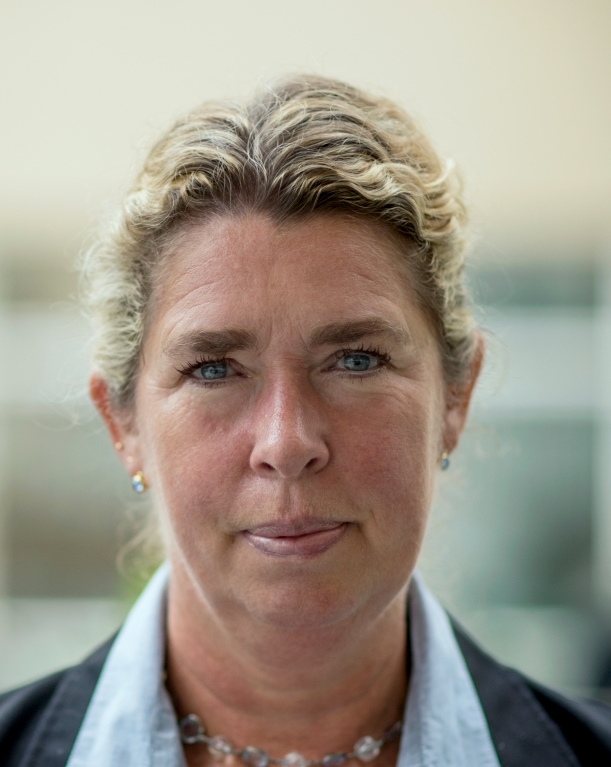 FRAMTIDENS INTERNREVISION – VAD TROR INTERNREVISIONEN SJÄLV?
Denna workshop med IIA Sweden leds av Stina Nilsson Kristiansson.
Mer information publiceras inom kort.
IMPLEMENTING A ROBOTIC PROCESS AUTOMATION AUDIT PROGRAM
In this session, participants will understand how Internal Audit can implement continuous auditing by developing robots to automate controls testing and to identify emerging risks. Participants will see real examples of how RPA can be used by Internal Audit Departments and learn about the skillsets and teamwork that is required to begin developing an RPA program.
DANIEL POKIDAYLO
Daniel Pokidaylo is VP and head of the information technology & data analytics audit team at The Clearing House (TCH), a US systemically important financial market utility (SIFMU) responsible for clearing and settling nearly $2 trillion in U.S. dollar payments daily. During his time at TCH, Pokidaylo implemented a new cloud-based GRC platform to automate audit workflows, regulatory reporting and audit MIS reporting. Additionally, he developed the robotic process automation practice by working closely with various TCH departments to strategically implement continuous controls testing and business monitoring. Prior to joining TCH, Pokidaylo worked at PwC and Citi in audit assurance and advisory roles.
14:00 - 14:25
EN UPPDATERAD KOD MOT KORRUPTION FÖR NÄRINGSLIVET
Climate change and the impact on business post Covid-19
EN UPPDATERAD KOD MOT KORRUPTION FÖR NÄRINGSLIVET
Institutet Mot Mutor (IMM) förvaltar sedan 2012 den så kallade Näringslivskoden som används brett av företag, organisationer och kommunala bolag som stöd för att agera etiskt och undvika att handla korrupt. Efter mer än två års revideringsarbete i bred samverkan med näringslivet publicerar IMM i augusti 2020 en reviderad version av koden med uppdaterad vägledning och krav på hur arbetet mot korruption ska bedrivas. Under passet ges en översikt över de viktigaste förändringarna i koden och stöd och hjälp kring hur man ska arbeta för att undvika korruptionsrisker i sin organisation.
HAYAAT IBRAHIM
Hayaat Ibrahim är tf generalsekreterare för Institutet mot Mutor (IMM). Hon kommer närmast från Advokatfirman Vinge där Hayaat specialiserat sig mot bl.a. antikorruption och internutredningar. Hayaat har erfarenhet av rådgivning till företag och organisationer vad gäller det förebyggande arbetet såväl som genomförande av utredning vid misstanke om oegentligheter. Hayaat är en erfaren föreläsare och håller regelbundet i föreläsningar och utbildningar på området antikorruption. Institutet mot mutor vilket grundades 1923 arbetar för att höja etiken i näringslivet och verka för god sed i beslutspåverkan. Institutets huvudmän är Svensk Näringsliv, Svensk Handel, Stockholms Handelskammare, Sveriges Kommuner och Regioner och LIF.
Climate change and the impact on business post Covid-19
We emerge from the Covid-19 pandemic to find ourselves in an exponential climate change world, where instead of doubling times measured in days, we have doubling times of decades. We discovered in the pandemic a lower carbon emissions world and some elements of how we lived will not return to the world before the SARS-CoV-2 virus infected its first human. We can expect an acceleration of action and attitudes around climate change, recognizing that every significant innovation in history has left a trail of stranded assets. How should businesses, insurers and asset managers take the lead and juggle all the issues, impacts and remedies?
Robert Muir-Wood
Robert Muir-Wood is Chief Research Officer at RMS, and works to enhance approaches to natural catastrophe modeling, identify models for new areas of risk, and explore expanded applications for catastrophe modeling. Robert has more than 25 years of experience developing probabilistic catastrophe models. He was lead author for the 2007 IPCC Fourth Assessment Report and 2011 IPCC Special Report on Extremes, and is Chair of the OECD panel on the Financial Consequences of Large Scale Catastrophes. He is the author of seven books, most recently: 'The Cure for Catastrophe: How we can Stop Manufacturing Natural Disasters'. He has also written numerous research papers and articles in scientific and industry publications as well as frequent blogs. He holds a degree in natural sciences and a PhD both from Cambridge University and is a Visiting Professor at the Institute for Risk and Disaster Reduction at University College London.
READY & RELEVANT
In today's environment, internal audit is vulnerable — vulnerable to complacency and irrelevance. Internal auditors need to break out of their historical frame of reference and embrace agility. The 2018 IIA Pulse results show that less than half of internal audit department leaders consider their internal audit functions to be very or extremely agile, and stakeholder engagement could be improved. In this session, participants will: understand how to build a more agile internal audit function that allows them to say yes to what matters most, learn how to deliver on "non-traditional" management requests that matter, see the top strategies that allowed Tim to build a more agile and relevant internal audit function.
TIM BERICHON
Tim Berichon is a Finance Leader and Speaker with diverse, in-depth experience in financial, operational, and compliance activities, including multiple divisions, processes, technologies and international geographies; improving processes, controls, employee engagement, and customer service. He has 30 years of finance and operational management and leadership experience, including Internal Audit (IA), Operational Finance, Public Accounting and Strategic Alliances. Tim has previously worked as Chief Audit Executive (CAE) for multi-billion dollar global public companies, and Operational Finance Leadership in both small and larger business units including $250m complex, international assignment. He is CIA and CPA, and is Managing Director of Insights & Intelligence and CAE Services at The IIA Global.
14:25 - 15:00
15:00 – 15:25
THE STATE OF CORPORATE GOVERNANCE AND OPPORTUNITIES FOR INTERNAL AUDIT
ISACA CYBER AUDIT CERTIFICATE PROGRAM
NYSKAPANDE COMPLIANCE ?
Compliancefunktionens roll i verksamheten blir allt tydligare, men precis som alla andra förväntas Compliance också följa med i utvecklingen. Compliance bör både verka för att verksamheten implementerar nya regler, rutiner och kontroller, för att säkerställa att dessa fungerar, men också i sitt eget arbete använda effektiva metoder. Hur hittar man rätt? Hur samverkar man med verksamheten för att skapa effektiva metoder för regelefterlevnad? Hur följer man upp dessa? It-lösningar är nödvändiga, men hur säkerställer man att de är effektiva och ger önskat resultat? På 25 minuter får du insyn i hur tre olika organisationer arbetar med nyskapande Compliance och får praktiska tips från tre experter kring hur de själva har lyft funktionen till nästa nivå inom sin organisation.
Rickard Lindgren
Compliance Officer, DNB Bank Sweden
Lina Williamsson
Lina Williamsson (i bild) är jurist i botten och har under de senaste 15 åren arbetat med främst reglerade bolag under Finansinspektionens tillsyn i olika roller, bl.a. som advokat och chef för Compliancefunktioner. Hon har byggt upp interna Compliancefunktioner i såväl svensk bankverksamhet som internationell koncern inom finansiella tjänster. Idag arbetar hon som Compliance Officer och Data Protection Officer på stoEr Technologies som är ett FinTechbolag som levererar IT-stöd för hantering av bolån och konsumentkrediter som en SaaS-tjänst till reglerade kreditgivare. Mycket av hennes arbete går ut på att skapa compliance-by-design och privacy-by-design i dagens allt mer digitaliserade miljö.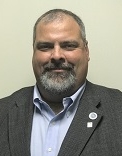 THE STATE OF CORPORATE GOVERNANCE AND OPPORTUNITIES FOR INTERNAL AUDIT
More information will be published soon.
HAROLD SILVERMAN
Harold Silverman, CIA, QIAL, CRMA, CISA, CPA, is the managing director of Professional Practices at the Institute of Internal Auditors. He serves as the liaison to the International Internal Audit Standards Board, oversees the development and maintenance of all aspects of the International Professional Practices Framework. He also leads The IIA's CAE Services offerings, including thought leadership on emerging trends and leading practices. Silverman previously was VP of internal audit at The Wendy's Company. Prior to Wendy's, he was the VP of internal audit at Houghton Mifflin Harcourt Publishing Co. Harold has also held internal audit positions at Raytheon Co. and PwC, and he gained external audit experience at Arthur Andersen.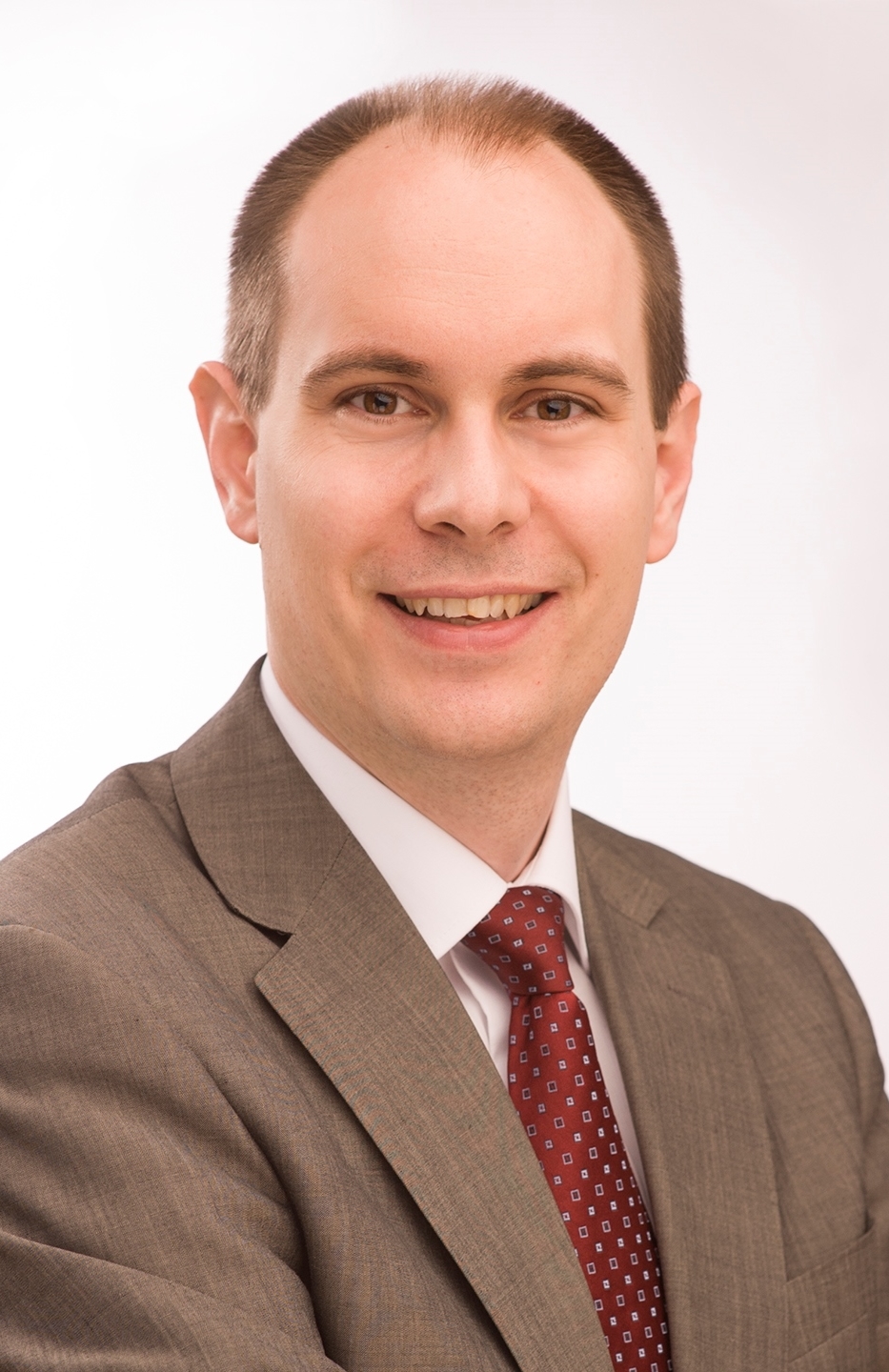 ISACA CYBER AUDIT CERTIFICATE PROGRAM
With the increasing number of cyberthreats, it is becoming critical for audit plans to include cybersecurity. ISACA's new Cybersecurity Audit Certificate Program provides audit/assurance professionals with the knowledge needed to excel in cybersecurity audits, and IT risk professionals with an understanding of cyber-related risk and mitigating controls. Durin this session you will learn more about the program and how you can use it to increase your understanding of cyber-related risk and prepare for and perform cybersecurity audits.
MATTHIAS KRAFT
Matthias is an Information- and Cybersecurity executive with 15+ years of experience within the IT industry. Matthias is a global citizen with working experiences from Germany, France, Luxembourg and New Zealand were he helped customers achieving potential in the areas of Information- and Cybersecurity, IT Risk Management, Data Protection and Information Systems Audit. He currently works as Associate Director Internal Audit for Fidelity International, a global investment and asset management company. Matthias is based in Germany and Luxembourg and holds multiple professional certifications such as CISA, CISM, CGEIT, CRISC, CDPSE, CCSP, CAC and ISO27001LA.
15:30 - 15:55
STRATEGIC COMMUNICATION SKILLS FOR INTERNAL AUDIT
VISSELBLÅSNING – FRÅN RÄTTSLIG GRUND TILL RÄTTIGHET
DISKUTERA DET SENASTE INOM ESG
STRATEGIC COMMUNICATION SKILLS FOR INTERNAL AUDIT
To be effective as a catalyst for positive change, internal audit must be effective and strategic in communicating plans, concerns and results – and this is a much bigger topic than how to issue an accurate report.  Most of the time, our communication objective is more than simply to communicate the facts.  Often, we need to strategically consider how to get management engaged and committed to change.  This session will affirm required communications, and explore how to be more successful in getting management buy-in and respect.  Further, Patty will discuss typical challenges – things like reluctant clients, or those who continually challenge results, or those who attempt to undermine internal audit. Sharing personal experience as well as relevant research, she will focus on leading practices to minimize and manage these negative situations.  This will be a useful session for internal audit leadership.
PATRICIA MILLER
Patty Miller, CIA, QIAL, CRMA, CPA is the owner of PKMiller Risk Consulting, LLC, and has significant management and consulting experience in governance, risk management, internal audit and control. Patty spent 14 years with Deloitte, serving as the lead risk services partner on some of the firm's most significant technology and consumer business clients.  Patty joined Deloitte following 14 years in the telecom industry, where she held numerous mid and senior management roles in diverse areas including financial management, billing, internal audit, process design, program management, and merger planning and integration.  After leaving Deloitte, Patty served as an executive-in-residence at the University of Nevada-Reno for two years, teaching a graduate course in internal audit. Patty was elected to serve on the global board of directors of the IIA, serving as a member of the executive committee for seven years and as Chairman from 2008 – 2009. She also has served on several international committees and task forces, including as Chairman of the International Internal Audit Standards Board. Patty has co-authored research projects for the IIA Research Foundation and articles for the Internal Auditor magazine.  She currently is the lead facilitator for the IIA's Vision University training for Chief Audit Executives.  She has been honoured with the William G. Bishop III Lifetime Achievement, Victor Z. Brink and American Hall of Distinguished Audit Practitioner Awards.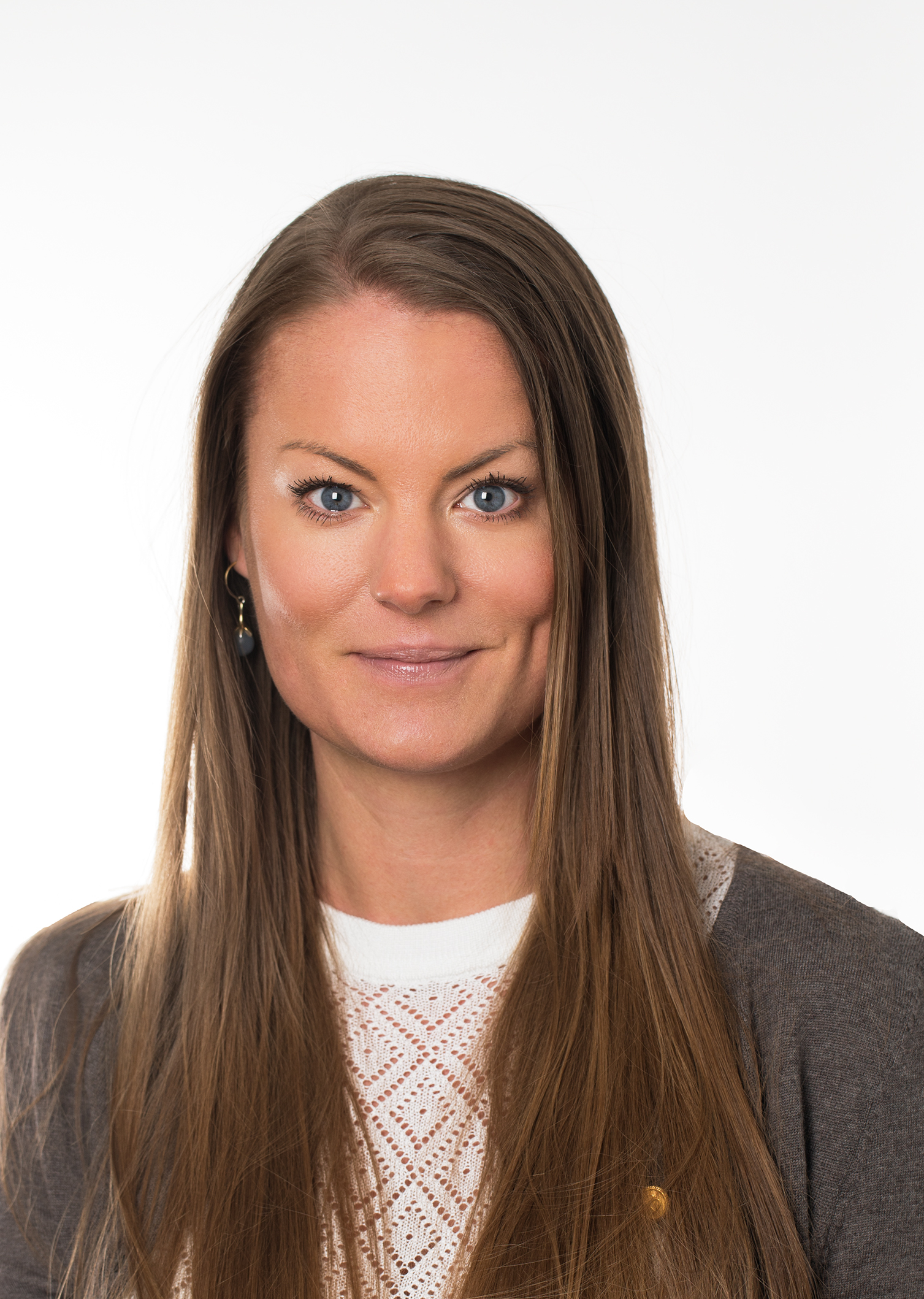 VISSELBLÅSNING – FRÅN RÄTTSLIG GRUND TILL RÄTTIGHET
Begreppet yttrandefrihet är nära sammankopplat med Sverige och 2016 kom en lag som ger ett förstärkt skydd för visselblåsare såväl i privat som offentlig sektor. Under 2019 klubbades ett EU-direktiv igenom på samma tema, vilket har resulterat i förslag till en ny lag som åter igen förändrar spelreglerna för den som vill rapportera oegentligheter och för arbetsgivaren. Denna session utgår från arbetsgivarens perspektiv och kommer att belysa nuvarande och kommande lagstiftningen, samt ge en inblick i hur ett visselblåsarsystem bör byggas upp för att fylla sitt syfte, vilka fallgropar som finns och vad företag bör tänka på i förhållande till visselblåsning.
ROSA HULTVALL
Rosa Hultvall är jur. kand. i botten och arbetar sedan 10 år med compliance och intern styrning och kontroll i reglerade bolag med tillstånd från Finansinspektionen. Rosa förvaltar genom konsultfirman FCG Risk & Compliance, där Rosa har anställning, compliancefunktionen på outsourcingbasis i flera finansiella institut. Rosa arbetar härutöver med att hjälpa bolag med implementering av regelverk och med att leva upp till de regelverkskrav som ställs på dessa.
DISKUTERA DET SENASTE INOM ESG
Tiden är nu för integrera hållbarhet i verksamhet och affär. Vad är på ESG-agendan och hur påverkar det internrevisionen, styrning, mål, strategi, risker och möjligheter? Vad finns det för växande trender, målsättningar, initiativ och regelverk inom hållbarhet? Varmt välkommen att delta i en interaktiv presentation om miljö, sociala faktorer och affärsetik med fokus på finansiell sektor. Samtalet leds av Filippa Strandänger, ansvarig för ESG och hållbara finanser på KPMG Sverige.
FILIPPA STRANDÄNGER
Filippa är ekonom och har en gedigen erfarenhet från att ha arbetat inom den finansiella sektorn med bank finans och försäkring. Hon började sin karriär som affärsutvecklare på Nordea Liv & Pension där hon var med och utvecklade investeringsstrategin för ansvarsfulla investeringar och undertecknandet av Principles for Responsible Investment. Filippa har arbetat med strategiprojekt för hela Wealth Managment på Nordea, digitalisering, kommunikation och affärsutveckling. Arbetet med hållbara finanser tog vid då Filippa var med och utvecklade Nordeakoncernens arbete och styrning för hållbarhetsintegration i bankens investeringar, finansiering, rådgivning och verksamhet. Filippa har studerat hållbara finanser på Oxford University och Social Audinting i New York på SAI. I dagsläget arbetar Filippa på KPMG inom Financial Risk Management, och har ansvar för kunder inom den finansiella sektorn; kapitalförvaltare, banker, pensionsbolag och tillgångsägare. Projekt som Filippa deltar i och leder innefattar allt ifrån strategiska färdplaner inom hållbarhet, ESG Due Diligence, till internrevision. Som ansvarig för hållbara finanser och medlem i KPMG:s globala nätverk för hållbara finanser, arbetar Filippa med kunder i den finansiella sektorn för att möjliggöra anpassning, riskhantering och engagemang för materiella ESG-faktorer (Environmental, Social & Governance) för en hållbar framtid.
16:00 - 16:50
HOW I BECAME PUTIN'S NO.1 ENEMY
HOW I BECAME PUTIN'S NO.1 ENEMY
Bill Browder shares his unique experiences from fighting financial fraud, corruption, and the Russian government. His strong and influential personal story covers his work in Russia as an investor, the disclosure of deep corruption, his attempts to fight it which leads to him being expelled, his office raided, then his lawyer Sergei Magnitsky arrested, tortured and killed. Bill also describes the criminality of the Putin regime as they try to cover up the murder and deny Sergei justice, and the mechanisms of Russia's interference in other countries' economies by means of financial fraud and other illegal actions.
Financial crime and money laundering bring illicit proceeds from fraud into the legal economy, and are a way for foreign powers to undermine the rule of law, increase their economic influence in Europe, and hinder a strong and united European response. In the Nordic countries, this topic has drawn increased public attention lately, along with the disclosure that several Nordic banks have been used for money laundering schemes with connections to Russian leadership.
BILL BROWDER
Bill Browder is the founder and CEO of Hermitage Capital Management, which was the investment adviser to the largest foreign investment fund in Russia until 2005, when Bill was denied entry to the country and declared a "threat to national security" as a result of his battle against corporate corruption.
Following his expulsion, the Russian authorities raided his offices, seized Hermitage Fund's investment companies and used them to steal $230 million of taxes that the companies had previously paid. When Browder's lawyer, Sergei Magnitsky, investigated the crime, he was arrested by the same officers he implicated, tortured for 358 days, and killed in custody at the age of 37 in November 2009.
Since then, Browder has spent the last 5 years fighting for justice for Mr. Magnitsky. The Russian government exonerated and even promoted some of the officials involved so Browder took the case to America, where his campaigning led to the US Congress adopting the 'Sergei Magnitsky Rule of Law Accountability Act' in 2012, which imposed visa sanctions and asset freezes on those involved in the detention, ill-treatment and death of Sergei Magnitsky (as well as in other human rights abuses). This law was the first time the US sanctioned Russia in 35 years and became the model for all subsequent US sanctions against Russia. Browder is currently working to have similar legislation passed in Magnitsky's name across the European Union.
17:00 - 18:00