FULLY BOOKED
OLOF ARWINGE
HEAD OF GRC AT KPMG SWEDEN, PHD AND AUTHOR OF GRC BOOKS 
TRISTAN DAVAINE
HEAD OF FINANCIAL CRIME CONTROL AT NORDEA 
WORKSHOP: OPTIMERA INTERNA KONTROLLER
Olof och Tristan kommer att göra en workshop om hur man optimerar och rationaliserar interna kontroller i verksamheter och processer utifrån 11 optimeringsprinciper från deras nya bok om intern kontroll.
Olof Arwinge är ekonomie doktor från Uppsala Universitet och sitter i ledningen för Financial Risk Management på KPMG i Sverige. Olof har skrivit 7 böcker om strategi och riskhantering, intern styrning och kontroll och internrevision.
Tristan Davaine är expert på intern kontroll och har under 2022 skrivit en bok ihop med Olof Arwinge med namnet "Optimera intern styrning och kontroll". Han är ansvarig för Financial Crime Control på Nordea.
09:00-11:30, Room: Milano
FULLY BOOKED
MICHAEL "BRET" HOOD
WORKSHOP 1: THE DARK TRIAD OF ETHICALITY: HOW ILLUSORY SUPERIORITY, BOUNDED ETHICALITY, AND CONFIRMATION BIAS IMPACT ETHICAL DECISION-MAKING
WORKSHOP 2: DETECTING DECEPTION: THE BODY TELLS A STORY, BUT THE CHANCES OF READING IT ACCURATELY ARE PROBLEMATIC?
The Dark Triad of Ethicality: How Illusory Superiority, Bounded Ethicality, and Confirmation Bias Impact Ethical Decision-Making – While financial professionals often have the best intentions, certain mental processes can interfere with our objectivity. Three particular maladies, referred to as illusory superiority, bounded ethicality and confirmation bias, can indirectly lead fraud examiners to flawed conclusions and examinations — which can directly affect their credibility. In this session, fraud examiners will learn methods to ensure that they conduct a fair and impartial fraud examination to the best of their abilities.
You will learn how to:
Create mental triggers to improve ethical outcomes
Determine how perception affects decision-making
Evaluate methods to mitigate the negative effects of power and myopic vision
Identify the effects of abstraction on risk assessment and mitigation
Generate different perspectives and frames to improve objectivity
Detecting Deception: The Body Tells A Story, But The Chances of Reading It Accurately Are Problematic?  – Interviewers have been taught for years to rely on non-verbal behaviors to assist in detecting deception when interviewing witnesses and suspects, but what happens if your interpretations of these signals are flawed?  In this interactive block of instruction, you will test your ability to detect deception, discuss the latest scientific research concerning the reliability of detecting deception through someone's non-verbal behaviors, and learn how to apply certain social psychological behaviors that could improve your chances of detecting deception in interviews.
Learning Objectives:  After this block of instruction, the participants will be able to:
Define baseline behavior.
Develop methods to improve focus.
Evaluate methods to increase an investigator's attention span.
Define emotional leakage.
Determine best practices to detect deception in the interview process.
Implement the rule of reciprocity in interview sessions.
Create methods to leverage the consistency principle in interviews.
Michael "Bret" Hood is a financial crimes, ethics, money laundering and leadership expert with 25 years experience in FBI, The Federal Bureau of Investigation. During his career, Bret has worked on some of the most infamous cases in American history, including 9/11, the Oklahoma City Bombing and the multi-billion dollar HealthSouth fraud case. Because of his experience, Bret was chosen to be an adviser when the FBI created their executive leadership development programs, as well as being chosen to be a leadership instructor at the FBI's National Academy, a 10 week college program for law enforcement executives from all over the world.
Bret has led over 50 United States government delegations to foreign countries, and has been accepted as an adjunct professor of leadership for the University of Virginia. He has instructed and created blocks of instruction on a range of topics to include forensic accounting, executive leadership, crisis management, Foreign Corrupt Practices Act, money laundering and anti-bribery compliance programs. Some of the venues in which Bret has instructed include: the National Executive Institute, the Association of Certified Fraud Examiner's Global Fraud Conference, the University of South Florida, Florida Gulf Coast University, Florida Institute of CPAs, the Malaysian Federal Reserve, regional/international law enforcement executive development seminars, as well as International Law Enforcement Academies in Hungary, Dubai and Botswana. Bret has been qualified as a financial crimes and money laundering expert in the Middle District of Florida as well as the Eastern District of Missouri. Since 2000 (both with the FBI and post-retirement), Bret has taught Fortune 500 companies as well as top executives for various government entities on such topics as leadership, ethics, fraud, compliance, risk assessment, risk management, interviewing, and crisis leadership.
Bret is a four time winner of the United States Attorney's Office Special Agent of the Year award for his work in financial crime and money laundering, and has received two commendations from the FBI Director for Leadership and Innovation. He is also the author of the critically acclaimed books, "Eat More Ice Cream: A Succinct Leadership Lesson for Each Week of the Year" and "Get Off Your Horse! 52 Succinct Leadership Lessons from U.S. Presidents."
Workshop 1: 9.00-11.30, Room: Sydney
                                        Workshop 2: 12.30-16.00, Room: Milano
FULLY BOOKED
ESMIRA KAMENICA
NORDIC HEAD OF CLAIMS PREPARATION

JENS ERIK NIELSEN
NORDIC HEAD OF MARSH ADVISORY 
WORKSHOP: RISK MANAGEMENT AND RISK QUANTIFICATION
In the workshop, the participants will work with cases where risk incidents will have to be quantified and where the cost drivers, exposures and financial impacts are analyzed.
Esmira Kamenica joined Marsh in 2020 and is heading the Nordic Claims Preparation Team. Here she specializes in quantification of losses in relation to insurable incidents. Furthermore, she manages and performs pre-loss business interruption reviews, claim file preparation and quantification of the actual losses, investigating and resolving coverage issues and negotiating with Insurers to reach an agreeable settlement. As auditor, she brings a true and fair perspective to the coverage that covers both aspects of the insurance loss.
Prior to joining Marsh, Esmira was working in the Risk Assurance department in PwC for 2 years, as specialist in business process mapping including risk & control assessment.
Esmira has a strong business background with over 11 years of professional experience as audit accountant from KPMG and PwC where she has been managing audit engagements for   some of Denmark's largest companies. Working as audit engagement manager, Esmira's responsibilities was planning, executing, reporting and presenting audit engagements. Including managing various stakeholder expectations.
Jens Erik Nielsen joined Marsh in 2016 and is heading the Nordic Advisory Team, besides leading the team, he has specialized in areas within Risk Governance and Compliance, Risk Quantification and ESG.
Jens Erik holds a Ph.D. in Economics and a MSc. In Mathematical Economics. Prior to joining Marsh he worked in the risk departments in PwC and Deloitte where he was leading projects within Enterprise Risk Management, Risk Quantification and Risk Governance and Compliance, CSR and Mathematical Modelling. Jens Erik also has experience from the healthcare sector where he has worked with IT at the Copenhagen University Hospital and the Financial Sector where he was responsible for developing and implementing risk models for small and medium sized banks in Denmark.
Jens Erik is an experienced speaker and has given numerous on risk management and is engaged with the work around the annual Global Risk Report published by the World Economic Forum. He has also been lecturing on Risk Management and Internal Controls throughout his career and is also used as a guest lecturer on Risk Management.
09:00-11:30, Room: Casablanca
FULLY BOOKED
BENITO YBARRA

CHAIRMAN OF THE GLOBAL BOARD OF DIRECTORS OF THE INSTITUTE OF INTERNAL AUDITORS (IIA)
WORKSHOP: CONDUCTING INTERNAL AUDITS USING ERM
IIA Global Board Chair Benito Ybarra, CIA, CISA, CFE, CCEP will discuss how risk-based auditing – using the methodology prescribed in enterprise risk management – can improve the value of audit results. He will facilitate a highly interactive workshop where participants will utilize table discussions to explore topics like: how to use the risk register and past ERM results to identify applicable assets to consider during individual audits, how to establish and analyze realistic yet complex risk scenarios where the controls could be compromised by a threat or vulnerability, how to evaluate whether the controls in place adequately protect against the analyzed scenario and determine the degree of acceptability and proposed treatment for the identified risk, how to respond through the development of compelling findings that articulate the risk in a manner that creates a call for action, and how to monitor and report status until risk acceptance is achieved and thereafter to quickly alert for variation.
Benito Ybarra is the 2022–23 Chairman of the Global Board of Directors of The Institute of Internal Auditors (IIA) and past chair of The IIA's North American Board. He joins a long line of successful and dedicated internal audit professionals from around the world who have served in this role.
Benito is a Certified Internal Auditor (CIA), Certified Information Systems Auditor (CISA), Certified Fraud Examiner (CFE), and Certified Compliance and Ethics Professional (CCEP) with more than 25 years of extensive audit, compliance, and investigation experience.
09:00-11:30, Room: Washington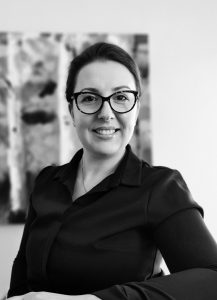 FULLY BOOKED
VIKTORIJA BERGLUND
FOUNDER AND CEO OF ACAVIS CONSULTING

WORKSHOP: THE ROLE OF INTERNAL AUDITOR IN THE CORPORATE ZOO
Practical guidance for better communication.
Effective communication is one of the most important skills for an internal auditor. Unfortunately, it is not easy to send a clear message to colleagues, auditees, management and other shareholders. We
all perceive information and communicate differently. "It's a zoo around here" is fun and informative training addressing this issue. It's a deep dive into different communication styles and personality traits based on psychometric personality assessment and will help to better understand yourself and others. It will help to overcome some of the challenges in our day-to-day communications and to build dynamic teams within the organization.
Viktorija Berglund is the founder of and CEO at acavis consulting. Certified Governance, Risk management, Compliance, Audit and Integrated Data Privacy Professional with extensive experience from both the public and private sector in several different areas of business, including energy, finance and technology. Trained facilitator of LEGO® SERIOUS PLAY® method. The first associate trainer in Scandinavian countries of Nigel Risner's communication improvement method "It's a zoo around here".
12:30-16:00, Room: Washington
FULLY BOOKED
JOHN WALLHOFF
IT-REVISOR OCH YRKESVERKSAM INOM INFORMATIONS-OCH CYBERSÄKERHET

WORKSHOP: SKAPA ALGORITMER BASERAT PÅ EN AI-STRUKTUR – EN WORKSHOP OM HUR MAN KOMMER IGÅNG MED ATT ANVÄNDA AI INOM GRC OMRÅDET
Algoritmer används för datadrivet beslutsfattande, men att använda algoritmer inom GRC är fortfarande ett outforskat område. När det tillämpas kommer det att göra det möjligt för dig att använda data för att förstå beteende, brister i kontroller och se möjligheter inom din organisation på ett annat sätt än vad en detaljerad granskning av enskilda transaktioner medger.
Värdet av att använda algoritmer blir som tydligast när man minskar antalet detaljerade rapporter som måste granska genom att utveckla förmågan att arbeta digitalt, vilket hjälper dig att fatta beslut om när och vilka detaljerade transaktioner du verkligen behöver fokusera på tillsammans med annan underliggande information. Gränssnittet mellan resultatet från dina algoritmer och den manuella tolkningen av de algoritmer du har skapat är också lika viktigt att beakta.
Detta är en kombinerad workshop utan dator/med dator, där du behöver en bärbar dator med Excel som analysverktyg för att få ut det mesta av workshopen. Vi kommer att beröra användningsfall för utvärdering av åtkomst, bedrägeri, Incidenter och Försäljning där algoritmer skapas från inledande planering och brainstorming till skapande och genomförande.
Nybörjarnivå
• Hur man planerar och utformar algoritmer
• Hur man definierar datakrav och skaffar data.
• Hur man skapar egna algoritmer med Excel som verktyg.
• Hur du kan få algoritmernas användbarhet när du granskar resultatet.
John är IT-revisor och yrkesverksam inom informations- och cybersäkerhet med dataanalys som särskilt intresseområde. I mer än 25 år har han hjälpt organisationer inom den privata och offentliga sektorn, där han har utvecklat flera tillämpningar för att få ut det mesta av de data som lagras och bearbetas inom en organisation.
12:30-16:00, Room: Sydney
FULLY BOOKED
RASMUS FORSSBLAD
& MATTHEW SMITH
FCG/TRANSCENDENT GROUP (PLATINUM SPONSOR)
WORKSHOP: ESG- REGLER I ALL ÄRA MEN HUR BIDRAR INTERNREVISIONEN TILL EN SUNDARE VERKSAMHET?
Miljö, socialt ansvar och bolagsstyrning (ESG) handlar om hållbarhet i en organisations affärsmodell och hur dess tjänster och produkter bidrar till en hållbar utveckling. Internrevisionen roll i detta är att granska att risker relaterat till detta hanteras på ett effektivt sätt. I denna workshop kommer du få lära dig mer om vad ESG är, vilka risker som finns kopplat till området och hur vi som internrevisorer kan granskar hanteringen av dessa risker. Workshopen kommer innehålla en session där du tillsammans med dina kollegor tar fram material som du kan använda i kommande revisioner inom området.
Rasmus Forssblad, Transcendent Group, har över 20 års erfarenhet av internrevision som chef för internrevisionsfunktioner, konsult och internrevisor och är certifierad internrevisor (CIA) sedan 2004. Hans arbete omfattar idag främst ansvar för utlagda internrevisionsfunktioner, stöd till internrevisionsfunktioner, kvalitetsutvärderingar enligt IIA standards och utveckling av Transcendent Groups interna revisionsmetodik och utbildning inom internrevision.
Matthew Smith, FCG, fokus är att hjälpa företag inom finanssektorn att implementera hållbarhetsreglering och att förstå hållbarhetsrisker i deras affärsmodell. Han fokuserar specifikt på EU:s handlingsplan för hållbar finansiering, inklusive SFDR och EU:s taxonomikrav, klimatriskbedömningar och rapportering.
12:30-16:00, Room: Casablanca