Speakers and sessions 2022
Stay tuned, this page is being updated continuously. More information about speakers and session content will be revealed soon.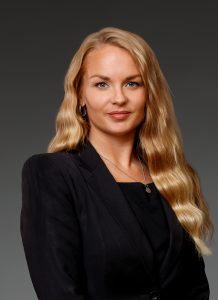 ÄNGLA EKLUND
ADVOKAT
MANNHEIMER SWARTLING
& ORDFÖRANDE
INSTITUTET FÖR JURIDIK OCH INTERNET
TITEL: VERKSAMHETEN PÅ SOCIALA MEDIER – HUR FÖLJER MAN LAGEN PÅ NÄTET?
Ängla Eklund arbetar som advokat på Mannheimer Swartling i Stockholm och är ordförande för Institutet för Juridik och Internet. Institutet för Juridik och Internet ("IJI") är en politiskt oberoende ideell expertorganisation som grundades 2013. Ängla är specialiserad inom sustainability och compliance med särskilt inriktning på integritetsskyddsfrågor och internetrelaterade rättighetsfrågor med fokus på yttrandefrihet och integritet. Ängla medverkar ofta i media och kommenterar aktuella juridiska frågor rörande integritet och yttrandefrihet.
14:40-15:05, Spår 1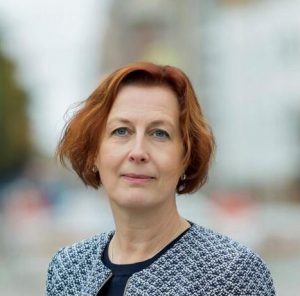 CHRISTINA LIHAGEN
ORGANISATIONSPSYKOLOG, LEG PSYKOLOG, CIVILEKONOM
SANDAHL PARTNERS
TITEL: ATT NÅ FRAM MED SITT BUDSKAP OCH ÖVERTYGA MOTTAGAREN
Din guide under denna workshop är organisationspsykolog Christina Lihagen (leg psykolog och civilekonom) från Sandahl Partners Stockholm.
Christina är en engagerande och uppskattad föreläsare, som förutom mångårig konsulterfarenhet även har mer tio års egen erfarenhet av såväl operativt ledarskap som strategiskt arbete i bolagsstyrelser.
Sandahl Partners är specialister på att utveckla ledarskap, samspel och struktur för effektiva organisationer där människor kommer till sin rätt.
10:55-11:45, Spår 3
WIEKE SCHOLTEN
BEHAVIOURAL RISK SPECIALIST
&SAMHOUD
TITLE: EXCO BOARD EFFEKTIVENESS A BEHAVIOURAL RISK PERSPECTIVE

Wieke is a behavioural risk specialist at &samhoud Consultancy since 2019. Prior to joining &samhoud, Wieke was Head of Audit for Behavioural Risk at NatWest (UK), heading up an expertise team within internal audit that assesses area-specific subcultures across the Group, which could result into undesirable outcomes such as conduct issues, failing strategies and poor management of risk in general. Before joining RBS, Wieke worked as a senior supervisor of behaviour & culture at the Dutch prudential regulator DNB and has as such extensive experience in identifying behavioural risk within the financial services industry. Wieke is an organisational and social psychologist with a PhD in social sciences. She is the author of the book Banking on Team Ethics: a team climate perspective on root causes of misconduct in financial services (2018).
11:50-12:15, Spår 2
MICHAEL "BRET" HOOD
TITLE: ETHICAL LEADERSHIP. IT IS HARDER THAN YOU THINK.
Michael "Bret" Hood is a financial crimes, ethics, money laundering and leadership expert with 25 years experience in FBI, The Federal Bureau of Investigation. During his career, Bret has worked on some of the most infamous cases in American history, including 9/11, the Oklahoma City Bombing and the multi-billion dollar HealthSouth fraud case. Because of his experience, Bret was chosen to be an adviser when the FBI created their executive leadership development programs, as well as being chosen to be a leadership instructor at the FBI's National Academy, a 10 week college program for law enforcement executives from all over the world.
Bret has led over 50 United States government delegations to foreign countries, and has been accepted as an adjunct professor of leadership for the University of Virginia. He has instructed and created blocks of instruction on a range of topics to include forensic accounting, executive leadership, crisis management, Foreign Corrupt Practices Act, money laundering and anti-bribery compliance programs. Some of the venues in which Bret has instructed include: the National Executive Institute, the Association of Certified Fraud Examiner's Global Fraud Conference, the University of South Florida, Florida Gulf Coast University, Florida Institute of CPAs, the Malaysian Federal Reserve, regional/international law enforcement executive development seminars, as well as International Law Enforcement Academies in Hungary, Dubai and Botswana. Bret has been qualified as a financial crimes and money laundering expert in the Middle District of Florida as well as the Eastern District of Missouri. Since 2000 (both with the FBI and post-retirement), Bret has taught Fortune 500 companies as well as top executives for various government entities on such topics as leadership, ethics, fraud, compliance, risk assessment, risk management, interviewing, and crisis leadership.
Bret is a four time winner of the United States Attorney's Office Special Agent of the Year award for his work in financial crime and money laundering, and has received two commendations from the FBI Director for Leadership and Innovation. He is also the author of the critically acclaimed books, "Eat More Ice Cream: A Succinct Leadership Lesson for Each Week of the Year" and "Get Off Your Horse! 52 Succinct Leadership Lessons from U.S. Presidents."
09:05-09:55, Spår 2
CAROLINE OLDSTEDT CARLSTRÖM
TITLE: NYHETER-SVÅRIGHETER-UTMANINGAR GDPR
Caroline is head of Cirio's Data Privacy Practice. Caroline has more than 20 years of experience in international data protection and has served as legal and strategic advisor to companies within IT, media, healthcare, telecommunications, energy, finance and biotech. She has also served as Vice President Privacy at Klarna Bank, managing it's Global Privacy Office for five years. Caroline is involved in industry data protection advocacy efforts and working groups, and is also Chair of the Swedish Data Protection Forum (Forum för Dataskydd).
13:15-13:40, Spår 1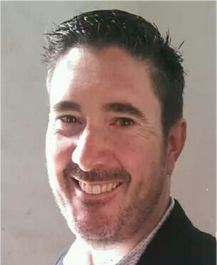 NEIL MACDONALD, CMIIA QIAL
TECHNOLOGY4BUSINESS
TITLE: IOT AND AI – THREATS AND OPPORTUNITIES
Neil is the co-founder of Technology4Business Ltd and a member of the IIA Data Analytics forum steering group.  He is a former Head of Audit with over 25 years' experience and holds the CMIIA and QIAL qualifications.
Neil has worked for a range of organisations including Deutsche Bank, AXA, Sainsbury's and the Bank of England. At the Simplyhealth Group, Neil successfully introduced both data analytics and continuous audit into the audit team.
Over the last 2 years, Neil has presented at various conferences and has delivered Audit specific Data Analytics training worldwide, including to members of the IIA's Data Analytics forum in the UK.
14:40-15:05, Spår 2
PATRICK UNGSÄTER
REGIONPOLISCHEF, POLISREGION BERGSLAGEN
TITLE: VÄRDEBASERAT LEDARSKAP – FRÅN KONTROLL TILL KOLL
Patrick Ungsäter är chef för en av Polismyndighetens sju regioner. Polisregion Bergslagen omfattar Örebro, Värmland och Dalarnas län. Han har militär bakgrund, är utbildad polis och har jobbat på olika chefsfunktioner både civilt, militärt och polisiärt. Han drivs av att utveckla organisationer och skapa synergier i samverkan med omvärlden. Den grundläggande utgångspunkten är ett personligt ledarskap som bygger på operativ förankring och ett kommunikativt förhållningssätt, för att skapa "delägarskap och medledarskap" i organisationen. Att förena polisens uppdrag med långsiktiga strategier i samverkan med andra intresseorganisationer, kommuner och myndigheter för hållbar utveckling, med minskad brottslighet och ökad trygghet är målet.
"Uppdraget som ledare är mer än ett jobb och för att lyckas behöver man förstå organisationens och medarbetarnas inneboende drivkrafter. Alla vill vara del av ett vinnande lag, ha en bra chef och få möjlighet att påverka både sin egen och uppdragets utveckling. Att bottna i sitt eget ledarskap, vara genuin, vara tydlig med dina förväntningar och dina tillkortakommanden är en bra början för att leda din organisation mot högt ställda mål"
10:55-11:45, Spår 1
MIKE JACKA & BRYANT RICHARDS
TITLE: ROBOTIC PROCESS AUTOMATION: WHY INTERNAL AUDIT CARES
Mike Jacka, CIA is an award-winning author known for his work with Internal Auditor magazine including the blog "From the Mind of Mike Jacka" and the magazine's lighter side pieces such as "Auditing Songs for the Holidays", and "Auditors Anonymous".  After a 30-year career with Farmers Insurance internal audit, he became Chief Creative Pilot for Flying Pig Audit, Consulting, and Training Solutions (FPACTS).  He is a top-rated presenter and author of several books including Business Process Mapping:  Improving Customer Satisfaction, Auditing Social Media: A Governance and Risk Guide, and the somewhat curiously named Auditing Humor and Other Oxymorons.
Bryant Richards is the Director of the Center for Intelligent Process Automation at Nichols College where he is leading the adoption, research and training of Robotic Process Automation. He spent 20+ years in industry primarily in internal audit and compliance. As the Director of Corporate Governance at the Mohegan Tribal Gaming Authority, Richards developed a leading class compliance and internal audit organization.
He is a top-rated presenter and award-winning contributing editor for the Internal Auditor Magazine column, Fraud Findings. As faculty, Professor Richards focuses his research on helping students and professionals successfully adopt advancing technologies. He is currently focused on automation, personal development and predictive ethics.
16:30-17:20, Spår 2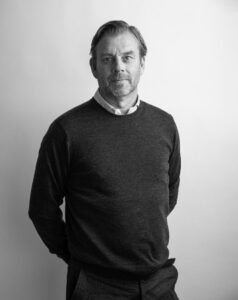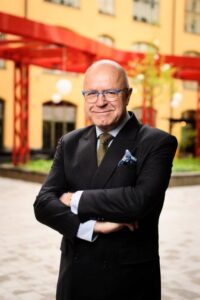 PANELDEBATT: STYRELSENS FÖRVÄNTNINGAR PÅ KONTROLLFUNKTIONERNA RISK, COMPLIANCE OCH INTERNREVISION
MICHAEL WOLF, VIVEKA STRANGERT & SVANTE FORSBERG
Michael Wolf
Partner Bellbird, industrirådgivare/styrelseledamot inom private equtity samt investerare och rådgivare till ett antal start ups and scale ups.
Tidigare VD Swedbank och Intrum samt haft seniora roller på Skandia och SEB, ordförande Capio och Stockholms Handelskammare.
Viveka Strangert
Jurist och oberoende konsult inom bl.a. intern styrning och kontroll, anti-penningtvätt samt compliance frågor. Styrelseledamot i flera finansiella företag.
Tidigare bl.a. Chief Compliance Officer för Swedbank.
Svante Forsberg
Styrelseordförande för StyrelseAkademien i Sverige, industrirådgivare/styrelseledamot inom private equity och fondbolag. Rådgivare och investerare till bolag i olika faser.
Tidigare vd och styrelseordförande för Deloitte. Revisor för bl. a. Nordea, Skandia och Swedbank.
13:45-14:35 Spår 1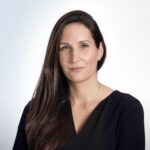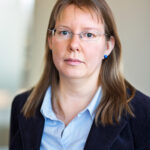 PANELDEBATT: VÄNSKAPSKORRUPTION
NATALI ENGSTAM PHALÉN – ADVOKATFIRMAN LINDAHl, THOMAS PALMBERG – POLISEN, ROBERT ENGSTEDT – ÅKLAGARE & JOHANNA SKINNARI – BRÅ
Natali Engstam Phalén är specialist inom antikorruption och ansvarar för advokatfirman Lindahls rådgivning inom Compliance & Investigations på Stockholmskontoret. Hon har en bakgrund som generalsekreterare för Institutet Mot Mutor (IMM) och som advokat på en större affärsjuridisk byrå. Hennes erfarenhet inkluderar bl.a. utredningar för företag och organisationer där det har förekommit misstankar om korruption, upprättande av compliance program och visselblåsningsystem samt genomförande av due diligence utifrån korruptionsperspektiv. Förutom att frekvent anlitats som expertkommentator i media och andra offentliga sammanhang är Natali också publicerad författare och har medverkat i framtagandet av ett stort antal stödmaterial inom området för antikorruption.
Thomas Palmberg, Polisintendent och har tjänstgjort som polis sedan 1991. 7 års erfarenhet av ekobrott, finansmarknadsbrott och EU-bedrägerier varav några år på Ekobrottsmyndigheten, 10 års erfarenhet av penningtvätt och terrorfinansiering på Finanspolisen/Rikskriminalpolisen, några års erfarenhet av internationellt strategiskt polissamarbete vid Rikspolisstyrelsen samt 7 års erfarenhet av korruptionsförebyggande arbete vid Nationella Anti-korruptionsgruppen som finns på Nationella Operativa Avdelningen/NOA.
Robert Engstedt, Åklagarmyndigheten har under tiden som åklagare dessutom varit sekonderad av Sida till OSSE som Senior Rule of Law co-ordinator i Sarajevo i Bosnien och Hercegovina, med korruptionsbekämpning inom polis och åklagarväsende som främsta uppgift. Vidare har Robert som expert genomfört uppdrag inom Phare- och TAIEX-programmen för Europiska kommissionen i områdena penningtvätts- och korruptionsbekämpning i Estland, Lettland, Litauen, Slovakien, Montenegro och Albanien. Robert har en drygt 33 års, nationell och internationell erfarenhet från rättsväsendet.
Johanna Skinnari arbetar som biträdande enhetschef på Brås enhet för forskning om ekonomisk och organiserad brottslighet. Hon har varit projektledare för flera empiriska undersökningar på korruptionsområdet, däribland Korruption i Myndighetssverige (Brå 2014:4), Otillåten påverkan mot myndighetspersoner (Brå 2016:13), Att förebygga och hantera påverkansförsök (Brå 2017) samt Tystnadskulturer (Brå 2019:10).
10:25-10:50, Spår
PIA ROSENGREN
JURIST, REGIONANSVARIG/ HEAD OF TEAM DATA PRIVACY FCG (SPONSOR)
TITLE: UTMANINGAR EFTER 4 ÅR MED GDPR
Pia Rosengren är jurist med mer än 20 års erfarenhet från jurist-, compliance- och ledningsroller inom finansbranschen. Hon är nu regionchef och Head of Team Data Privacy på FCG och är registrerad som externt dataskyddsombud för ett antal banker.
Seminariet kommer att ta upp de utmaningar som många företag upplever fyra år efter implementeringen av GDPR.  Bland annat omfattar det svårigheter att genomföra centrala delar av kraven i dataskyddslagstiftningen och hur man praktiskt hanterar frågorna inom företaget. Vem gör vad, vem rapporterar till vem och när? Detta är frågor som måste hanteras för att företaget ska kunna efterleva regelverket. Om roller och ansvar inte är tydliga kommer andra frågor och brister bli konsekvensen, exempelvis:
Har vi ett uppdaterat register över företagets personuppgiftsbehandlingar  (artikel 30 register)?
Raderar vi personuppgifter som är äldre än företagets rutiner för lagring anger?
Följer vi upp ingångna personuppgiftsavtal (PuB-avtal) och hanterar eventuella problem med tredjelandsöverföringar?
Seminariet kommer också att ta upp de viktigaste nyheterna kring lagstiftning, sanktioner och statistik.
14:40-15:05, Spår 3
LOUISE BROWN
DIRECTOR
FCG ADVISORY (SPONSOR)
TITLE: REAL ESG RISK AND MAKING SENSE OF RATINGS
Sustainable and ESG-rated assets and investment products including green and social bonds have grown exponentially, yet only covers a fraction of the debt capital markets, and not yet the loan books of banks. A vast range of different ESG ratings are confusing the market, and hopes are high on the taxonomy. At the same time new reporting requirements by the EBA will start 2024. A presentation about the future of ESG rating, risk and machine learning.
Louise Brown is a Director at FCG Advisory, and a leading expert on integrity compliance and anti-corruption. She has ten years with a global auditing and certification body, including work on bench-marking international standards and was part of the Swedish working group on ISO37001, the global anti-bribery certification program, and has prior to joining FCG had assignments as Integrity Compliance Monitor with the World Bank. Louise also has specialised knowledge in social sustainability and labour conditions, focusing on organised crime and labour-intensive sectors, and is a strong advocate for substantiating social governance in ESG.
11:50-12:15, Spår 1
MARIE BAUMGARTS
KPMG (SPONSOR)
TITLE: HOW DO YOU AVOID GREEN-WASHING IN THE NEW REGULATED SUSTAINABILITY ENVIRONMENT?
Sustainability regulations have been developed at lightning-speed, probably the fastest in EU's history. The EU taxonomy provides clear guidance for classifying sustainable activities and meeting EU's ambitious climate goals. The CSRD regulation enforces increased requirements for the reporting of sustainability data, which in the long run will create better conditions for financing the change in sustainability and avoiding "green-washing". Marie Baumgarts guides us in the new regulations, how they affect different stakeholder groups and how the new regulations will ensure consistency and help avoiding "green-washing".
Marie Baumgarts is one of Sweden's foremost experts on the EU taxonomy and new sustainability regulations. Marie has over 20 years of experience working with sustainability and leads KPMG's sustainability practice in Sweden. Marie most recently came from SEB, where she was Head of Sustainability and responsible for regulatory issues. Marie has also been a member of the EU Technical Expert Group (TEG) which was responsible for developing the EU taxonomy and double materiality concept.
11:50-12:15, Spår 3
KARL SANDSTRÖM
PRODUCT GROWTH MANAGER GRC
PER GUSTAVSSON
CHIEF SECURITY INFORMATION OFFICER
STRATSYS (SPONSOR)
TITLE: FROM WHOLENESS TO PARTICIPATION. TO ACHIEVE THE INTEGRATED RISK WORK
Abstract: Risk, control, and compliance are a challenging task for businesses, where the difficulty lies in getting the work together in an optimal way. The work is often conducted in silos in the own organization with different variants of overview, reporting tools and priority basis, which leads to a lack of clarity and a poor overview of the whole. By seeing the whole and the participation together with the chain in the overall need of organisations and the in-depth work within a certain subject area, the basis is provided for creating a common vision and proactively defining solutions. Our product expert Karl Sandström, together with our CISO Per Gustavsson talks about how you can look at and approach this in a way that maximizes the benefits at the top and minimizes the burden on the organization.
13:15-13:40, Spår 3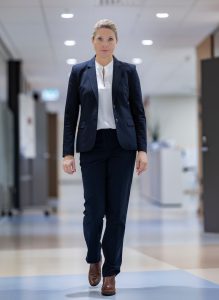 HELENA SUNDÉN
INTERN STYRNING OCH KONTROLL
KAROLINSKA SJUKHUSET
TITEL – COMPLIANCE INOM SJUKVÅRDEN
Helena Sundén, utsågs 2021 till årets profil inom governance, risk och compliance (GRC) och har arbetat inom området de senaste 18 åren både inom privat och offentlig sektor och i många olika länder. Helena är jurist och sedan snart två år tillbaka del av sjukhusledningen för Karolinska Universitetssjukhuset där hon bland annat ansvarar för GRC, hållbarhet och juridik.  Helena har en gedigen bakgrund som bland annat ansvarig för compliance på koncernivå inom Skanska koncernen och dessförinnan som generalsekreterare med ansvaret för att bygga upp Institutet mot mutor, IMM, verksamhet. Helena har en pragmatisk syn på GRC området, "Det ska inte vara krångligt, utan lätt att göra rätt".
10:25-10:50, Spår 3
ROBERT WILLBORG
TITEL: CYBERPSYKOLOGI – GRUNDEN FÖR ETT MODERNT ARBETE MED RISKER OCH HOT
Abstrakt: Det moderna säkerhetsarbetet är minst sagt en (d)jungel idag. Många verksamheter förstår att människor kan utgöra den svaga länken i säkerhetsarbetet. Men lika många vet inte hur de hur de skall jobba med denna faktor, än mindre hur cyberpsykologin spelar en avgörande roll för ditt arbete med cybersäkerhet när det gäller risker och hot. Detta är en föreläsning med fokus på hur du bättre förstår relevansen mellan risk, cybersäkerhet och cyberpsykologi och hur du får effekt i ditt säkerhetsarbete kring detta i vår digitala värld.
13:45-14:35, Spår 3
LIZ SANDWITH
CHIEF PROFESSIONAL PRACTICES ADVISER
IIA UK
TITLE: AUDITING GOVERNANCE – ASKING THE DIFFICULT QUESTIONS
Liz is the Chartered Institute of Internal Auditors Chief Professional Practices Adviser, Liz is responsible for advising and representing the Institute on all matters relating to the professional practice of internal audit; on ensuring quality standards; and on technical issues. Liz has over 33 years' experience in internal audit and risk management her background is firmly embedded in internal audit and risk management. She has worked for a number of private, financial services and public sector organisations, helping to develop risk management and control awareness and has delivered training to internal auditors in the UK and internationally. Liz is Chair of the Audit and Risk Committee of a Leeds based Housing Association and is also an independent board member and a member of the Remuneration Committee. Liz served as President of the Institute of Internal Auditors between 2000 and 2001 and was award the JJ Morris distinguished service award in 2020.
13:45-14:35, Spår 2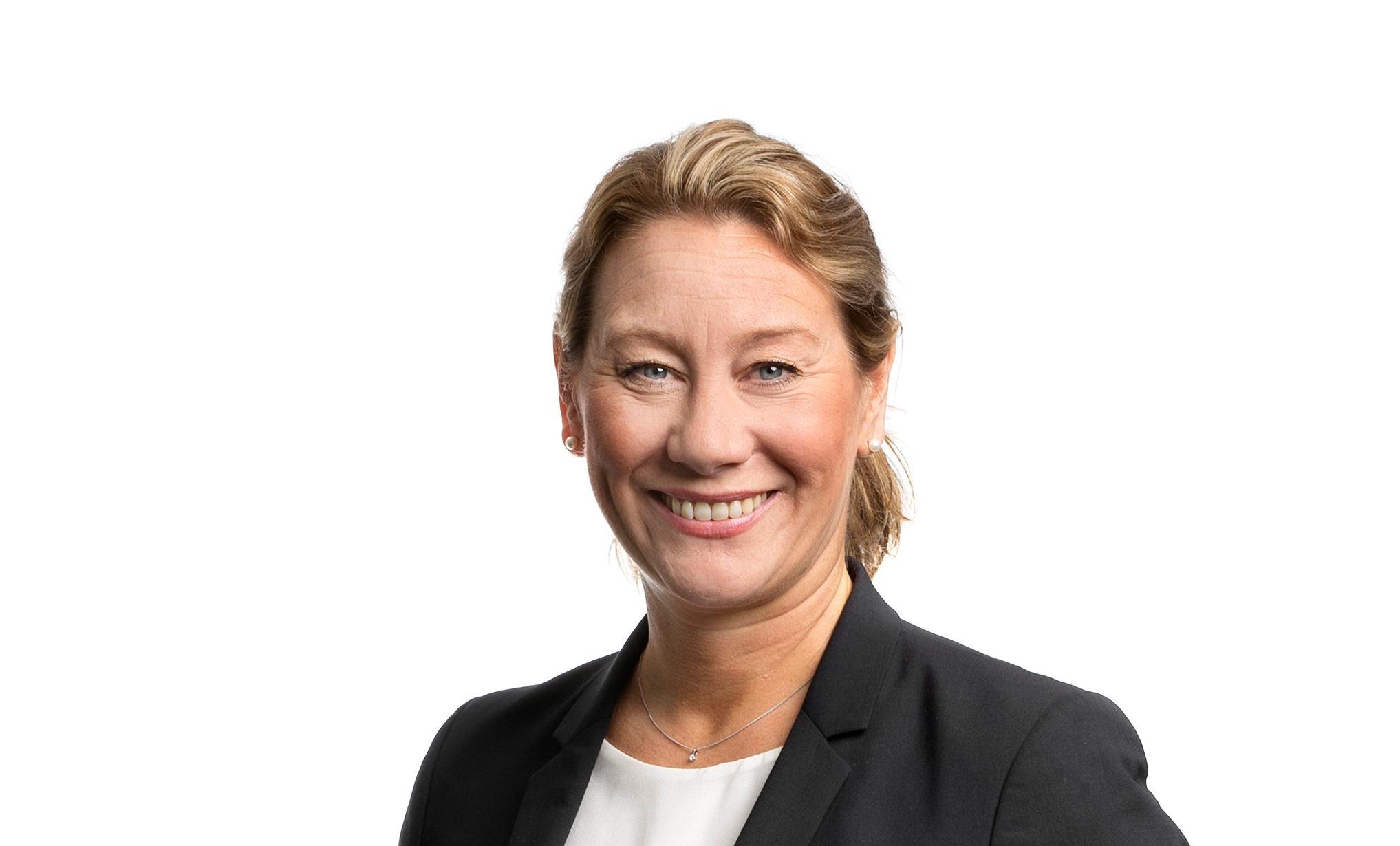 CHRISTINA FRIBORG
EXECUTIVE VICE PRESIDENT AND HEAD OF SUSTAINABILITY
SSAB
TITEL: INTERNREVISION OCH HÅLLBARHET – ETT VIKTIGT SAMARBETE?
She has graduated with a degree in law from Uppsala University.
She has been Head of Sustainable Business at Sandvik AB and also worked for the Swedish International Development Cooperation Agency – Sida and the UN organization UNHCR on human rights issues.
13:15-13:40, Spår 2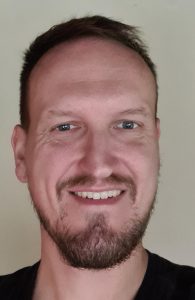 MATEJ DRAŠČEK, PH.D
CHIEF AUDIT EXECUTIVE FOR A REGIONAL BANK IN SLOVENIA
PRESIDENT OF IIA SLOVENIA
TITLE: HOW TO PERFORM AN EFFECTIVE CYBERSECURITY AUDIT
In addition to having served as a lecturer for several universities and faculties, he has published numerous professional and scientific international articles on internal audit, human resources, business ethics, and strategic management. Drašček has spoken at numerous domestic and international conferences, presenting new tools and insights in internal audit, strategic management, and ethics. He won The IIA's William S. Smith Award for the highest score in the CIA exam as well as The IIA's John B. Thurston Award for the best article about business ethics. He holds CIA, CRMA, CFSA and CSX-F and is currently president of IIA Slovenia.
10:25-10:50, Spår 2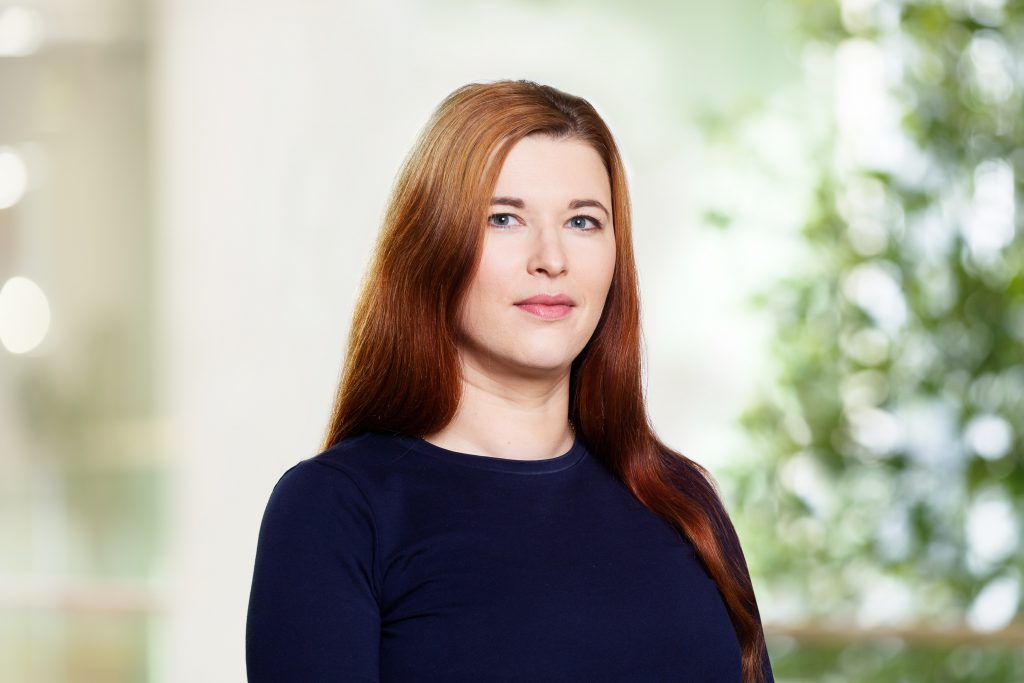 ANNA KON
HEAD OF INTERNAL AUDIT
ENEFIT GREEN AS
TITLE: A DEEP AND PRACTICAL DIVE INTO FRAUD CASES
From January 2022, Anna Kon (CIA, CRMA, CFE) is the Head of Internal Audit of Enefit Green AS. Enefit Green AS is a subsidiary of Eesti Energia Group, owned by the Estonian state. Enefit Green was established in 2016 to consolidate all of Eesti Energia's renewable energy production units into a single company. Since October 2021, the company shares have been listed on the Nasdaq Tallinn Stock Exchange. The shareholders of the company are: 77% Republic of Estonia, 23% investment funds, pension funds, retail investors.
Previously, Anna has worked for 14 years at Eesti Energia AS, of which for more than 7 years, she has been managing the Group Internal Audit. Eesti Energia AS is a national energy and utilities company. The company provides employment to approximately 4 500 persons and reports close to 900 million euros in annual revenues.
Anna was a vice-chairman of IIA Estonia (Institute of Internal Auditors, Estonian Chapter) in charge of certifications, international connections, and advocacy from May 2016 till May 2017 and is an active member of IIA Estonia since 2008.
Also, Anna actively publishes in professional magazines such as Internal Auditor and Fraud Intelligence and is involved in CIA (Certified Internal Auditor) and CRMA (Certified in Risk Management Assurance) exams content development at IIA Global (Institute of Internal Auditors, headquartered in the US).
10:55-11:45, Spår 2