April 26: Speakers and sessions 2023
Stay tuned, this page is being updated continuously. More information about speakers and session content will be revealed soon.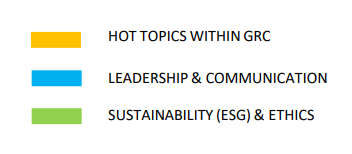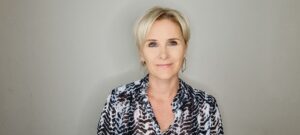 VERITY PRICE
GLOBAL SPEAKER & COACH
TITLE: LEAD WITH OPTIMISM- HOW POSITIVE LEADERS DRIVE POSITIVE RESULTS
In 2021 Verity was the first speaker from Africa to ever be crowned the World Champion of Public Speaking and the 6th woman in history. Her talent for 'acting out the box' rather than merely 'thinking out' of it, has brought international success for Verity, speaking globally on innovation and thinking differently, which includes two TEDx Talks.
With a degree in Psychology and Anthropology from UCT, as an accredited De Bono Six Thinking Hats facilitator and an advocate for Positive Psychology, Verity believes passionately that change happens when teams have the confidence to create new ideas.
Verity has worked and spoken to teams in Mass Mart, ISACA South Africa, Engen, Woolworths, Ackermans, Old Mutual, Transnet, Chevron, Sanlam, IPM, Vodacom and Distell amongst others to inspire their staff, solve old problems, uncover new ideas and gain the competitive edge in their industries.
 13:25-14:15, Bankettsalen 1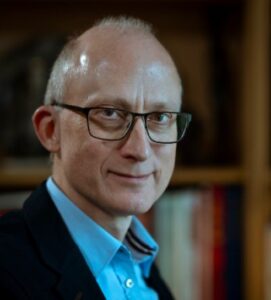 LENNART WITTBERG
FÖRFATTARE & FÖRELÄSARE
Lennart Wittberg är en författare och föreläsare som hjälper offentlig sektor att utvecklas utifrån ett strategiskt perspektiv. Han arbetar bland annat med styrning, förändring och digitalisering. Lennart har tidigare arbetat som strateg på Skatteverket där han hade en avgörande roll i Skatteverkets utveckling mot att bli en av Sveriges mest framgångsrika myndigheter.
De böcker Lennart skriver handlar om förändringsarbete. Boken om Skatteverkets förändringsresa "Från fruktad skattefogde till omtyckt servicemyndighet" kom ut 2015 (medförfattare tillsammans med Anders Stridh). Boken "Strategiskt tänkande – Konsten att förstå och förändra" kom ut 2019 och den senaste boken "Förnya offentlig sektor – Igen" kom ut 2021.
TITEL: STYRNING OCH UTVECKLING INOM OFFENTLIG SEKTOR
Styrningen inom offentlig sektor idag är starkt präglad av New Public Management. Styrningen kännetecknas av ekonomisering och fokus på produktion. Det behövs en utveckling mot att styra verksamheten mot behov och samhällsnytta. Detta kräver en styrning som utgår från syftet med verksamheten. Syftet är avgörande för en fungerande ledning och styrning. Syftet behöver förstås och kommuniceras i hela organisationen. Granskning och kontroll behöver ske utifrån syftet.
15:10-16:00, C4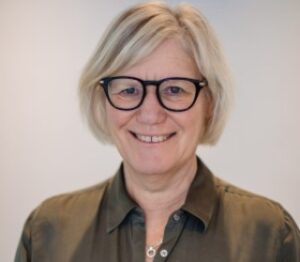 ANN-MARIE BEGLER
FD GENERALDIREKTÖR
TITEL: NY TID, NY POLITIK- RISKER OCH MÖJLIGHETER I ETT FÖRÄNDRAT LANDSKAP

Ann-Marie Begler har tidigare varit generaldirektör på flera statliga myndigheter, bland annat Skolinspektionen och Försäkringskassan. Ann-Marie har också suttit i styrelsen på universitet och högskolor. Den senaste var som ordförande på Ersta Sköndal Bräcke högskola.  Därutöver har Ann-Marie lett ett stort antal statliga utredningar. En av dem är den aktuella utredningen om en ny gemensam utbetalningsmyndighet för att förebygga välfärdsbrott. Ann-Marie arbetar nu med styrelseuppdrag och egen konsultverksamhet.
11:40-12:05, Bankettsalen 2
MICHAEL "BRET" HOOD
TITLE: MARICOPA CASE STUDY: DEVIATING FROM YOUR ETHICAL BASELINE
Michael "Bret" Hood is a financial crimes, ethics, money laundering and leadership expert with 25 years experience in FBI, The Federal Bureau of Investigation. During his career, Bret has worked on some of the most infamous cases in American history, including 9/11, the Oklahoma City Bombing and the multi-billion dollar HealthSouth fraud case. Because of his experience, Bret was chosen to be an adviser when the FBI created their executive leadership development programs, as well as being chosen to be a leadership instructor at the FBI's National Academy, a 10 week college program for law enforcement executives from all over the world.
Bret has led over 50 United States government delegations to foreign countries, and has been accepted as an adjunct professor of leadership for the University of Virginia. He has instructed and created blocks of instruction on a range of topics to include forensic accounting, executive leadership, crisis management, Foreign Corrupt Practices Act, money laundering and anti-bribery compliance programs. Some of the venues in which Bret has instructed include: the National Executive Institute, the Association of Certified Fraud Examiner's Global Fraud Conference, the University of South Florida, Florida Gulf Coast University, Florida Institute of CPAs, the Malaysian Federal Reserve, regional/international law enforcement executive development seminars, as well as International Law Enforcement Academies in Hungary, Dubai and Botswana. Bret has been qualified as a financial crimes and money laundering expert in the Middle District of Florida as well as the Eastern District of Missouri. Since 2000 (both with the FBI and post-retirement), Bret has taught Fortune 500 companies as well as top executives for various government entities on such topics as leadership, ethics, fraud, compliance, risk assessment, risk management, interviewing, and crisis leadership.
Bret is a four time winner of the United States Attorney's Office Special Agent of the Year award for his work in financial crime and money laundering, and has received two commendations from the FBI Director for Leadership and Innovation. He is also the author of the critically acclaimed books, "Eat More Ice Cream: A Succinct Leadership Lesson for Each Week of the Year" and "Get Off Your Horse! 52 Succinct Leadership Lessons from U.S. Presidents."
09:05-09:55, Bankettsalen 1
GILLIAN KARRAN-CUMBERLEDGE
CO-FOUNDER OF FIDELIO PARTNER
TITLE: EVALUATING THE IMPACT OF CLIMATE CHANGE AND EXTREME WEATHER EVENTS
Gillian Karran-Cumberlege is a co-founder of Fidelio Partners with its remit of "Building Better Boards". She advises Chairs internationally on Board effectiveness and composition with a clear focus on delivering value for shareholders and stakeholders. Gillian is recognised for her commitment and contribution to embedding D&I (Fidelio is accredited by the UK's Hampton-Alexander Review) and ESG, including promoting climate change competence in the Boardroom.
Gillian is a Board and Steering Committee Member of Chapter Zero, the Directors' Climate Forum; a Board Member of the German British Roundtable; Stipends Committee Member, Trinity Hall, Cambridge and President of the Trinity Hall Association. Previously Gillian served as an Independent Board Member of Jaguar Land Rover India and a Member of the Harvard Business School Alumni Board.
Prior to founding Fidelio Gillian held senior executive roles within some of Europe's leading corporates; this included Global Head of Investor Relations for Volkswagen AG (2000 – 2007) where she was the most senior female executive globally. Previously Gillian had enjoyed a highly successful career in banking for example heading Group Investor Relations for UBS (1998- 2000). She started her career in Banking Supervision with the Bank of England.
Gillian has an MA in History from Trinity Hall, Cambridge, attended the Harvard General Management Programme and is a Fellow of the UK IR Society.
16:05-16:30, Bankettsalen 1 (live online)
DR. BERNHARD GEHRA
MANAGING DIRECTOR & SENIOR PARTNER, BCG

Bernhard is a Managing Director and Senior Partner in Munich. He is leading BCG's global Non-Financial Risk and Compliance teams. He has more then twenty years of experience in Regulation, ESG, Compliance and Non-Financial Risk. He is author of several books and articles about regulation, compliance and risk management, Digitalization of core processes, Robotics, operations excellence, operational risk strategy, risk governance and organization.
TITLE: GLOBAL REGULATORY TRENDS, TECH EVOLUTION AND THE FUTURE OF RISK AND COMPLIANCE STRATEGY
The intersection of technology and regulation is transforming the way businesses manage risk and compliance. In this presentation we will explore the key trends and strategies that will shape the future of this dynamic area.
10:15-10:40, Bankettsalen 2
INTERVIEW: HOW CAN SECOND LINE IMPROVE COLLABORATION?
11:40-12:05, Bankettsalen 1
MIA FALK
COUNSEL, ADVOKATFIRMAN VINGE
TITEL: GRC OCH ANTIKORRUPTION- ATT IDENTIFIERA OCH HANTERA KORRUPTIONSRISKER
Mia Falk leder Advokatfirman Vinges arbetsgrupp inom affärsstraffrätt och regelefterlevnad. Mia har en bakgrund som polis och utredare av misstänkt korruption och ekonomisk brottslighet. Hon har även arbetat som specialist hos Europol, riskkonsult hos KPMG och som internutredare inom såväl Förenta Nationerna som Scania Group. Mia är också rådgivare till Association of Corporate Investigators (ACi) inom antikorruption och gränsöverskridande utredningar.
10:45-11:35, Bankettsalen 2
SARA I. JAMES
PhD, CIA. OWNER, Getting Words to WorkTM
With over 30 years' teaching, writing, publishing and corporate experience in the US and Europe, Sara provides report-writing training worldwide through her business, Getting Words to WorkTM. She has written numerous articles on language and reporting, and spoken at national and international conferences. As a member of the Chartered Institute of Internal Auditors' Technical Guidance Working Group, Sara provides resources for members in the UK and abroad. She recently published Radical Reporting: Writing Better Audit, Risk, Compliance, and Information Security Reports with CRC Press (Routledge/Taylor & Francis).
TITLE: THE FUTURE OF INTERNAL AUDIT COMMUNICATIONS: LEADING BY EXAMPLE
Drawing on her global experience in internal audit communications, Sara will discuss how internal auditors can lead the way in their organizations and indeed the profession. Through real-life examples and practical tips, she will share with members how to establish a mature communication culture that leads by example.
15:10-16:00, C4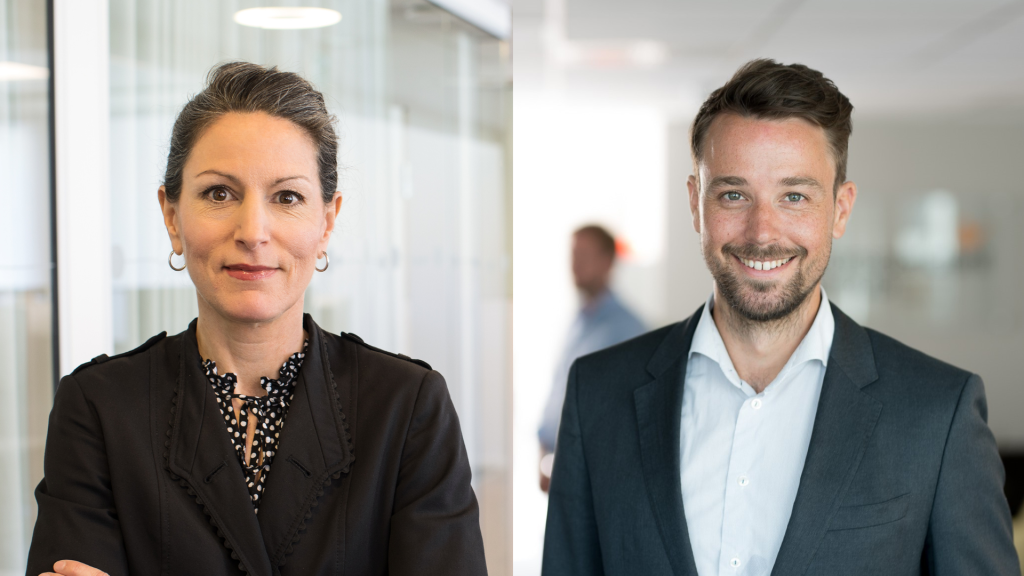 LOUISE BROWN &
CARSTEN MAARMAN-MOE
FCG/TRANSCENDENT GROUP
Louise Brown is a Director of FCGs Financial Crime Prevention-team, an established expert, anti-corruption and compliance management system auditor, regular lecturer on corruption, integrity compliance, social responsibility and organized crime. She has worked in the field with audits and assessments in high-risk environments. She has assisted in several media investigations on corruption and is a columnist in Dagens Juridik. She was part of the Swedish working group on the global anti-bribery management system standard ISO37301, is previously engaged as integrity compliance monitor through the World Bank and Chair of Transparency International Sweden. Prior to specializing in this area, Louise worked fifteen years abroad in business development and investment management, getting very practical first-hand experience from corruption.
Carsten Maartmann-Moe is head of the business area Cyber and Digital Risk in FCG + TG. Carsten has a background as CEO of Transcendent Group in Norway, and international experience serving as a trusted advisor for several of the world's largest and most complex companies (SONY, Foot Locker, Telenor, Yara International) on cyber and information security. He has a blend of operational and technical knowledge that covers a wide range of different technologies and IT-related subjects. He is a recognized public speaker, as well as an advisor to board members, top management and digital developers on privacy, cybecrime and related subjects.
TITLE: A VIRTUAL WAR FUELED BY DIRTY MONEY- THE SYMBIOTIC NATURE OF FINANCIAL AND CYBER-CRIME
Financial crime is advancing in the digital space. The financial motivation for cybercrime is clear, and 'crime as a service' is now one of the biggest threats on the internet. Comparable to highly innovative cross-border corporations, criminals establish platforms for trading services and knowledge transfer. Some criminal networks are bigger than state-owned enterprises in medium-sized countries. Business is extremely lucrative and the deterrents apparently few.
What are the means to stay the step ahead?
In this session, we discuss the current scope and scale of cybercrime and how it relates to financial crime prevention, the role of insiders, crypto as a conduit, IT/tech control failures and the questions that should be asked much more frequently.
15:10-16:00, Bankettsalen 1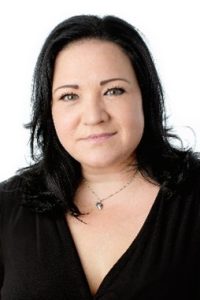 MARIE LUNDBERG
VD & SENIOR KONSULT, ACRONYM CONSULTING AB
In 2017 Marie Lundberg founded Acronym Consulting AB, an independent firm specialised within all things Anti Financial Crime including Internal (independent) Auditing. Marie is a senior financial crime specialist with more than 25 years of experience within the financial sector. She has extensive international experience, working mainly in the Nordics, Europe, and the UK. She is a Certified Anti-Money Laundering (CAMS) specialist by ACAMS and a Certified Fraud Examiner (CFE) by ACFE. Marie is a believer of using data analytics and the importance of knowing and understanding your data, as well as your customers activities, behaviours, and transactions.
TITEL: ORDET OCH PENNANS MAKT- REFLEKTIONER KRING KOMMUNIKATION I OLIKA FÖRETAGSKULTURER
Är sättet du kommunicerar på olika beroende på vem som är mottagaren av budskapet? Om svaret är ja, hur säkerställer du att ditt budskap tas emot? Baserat på 15 års erfarenhet att skriva och presentera rapporter till olika intressenter, delar Marie Lundberg med sig här av både roliga och svåra stunder samt ett och annat tips.
14:20-14:45, C4
MAX KOLLBERG & CECILIA ALMÉR
STRATSYS

Max Kollberg är produktansvarig för Stratsys GRC-produkter och har tidigare erfarenhet från rådgivningsuppdrag och verksamhetsrevision inom offentlig sektor. Uppdragen var fokuserade till ekonomistyrning, organisationsutveckling och internkontroll.
Cecilia Almér är hållbarhetsexpert på Stratsys. Hon har tidigare arbetat som hållbarhetskonsult i tio år, där internrevision var en stor del av arbetet, riktat mot både privat och offentlig verksamhet.
TITEL: BALANSERA ESG OCH RISKHANTERING: STRATEGI FÖR FRAMGÅNG
Hur skapar man en balanserad strategi mellan ESG och riskhantering? Insikter kring hur ni kan harmoniera arbetet kring ESG och riskhanteringen samt få till ett optimalt organisatoriskt flöde.
12:55-13:20, C4
PETER FUNCK & ERIK NORRGÅRD
TRAFIKVERKET

Peter Funck har varit internrevisionschef på Trafikverket sedan myndigheten bildades. Dessförinnan har Peter haft roller som internrevisionschef och CFO i olika verksamheter. I oktober 2020 tillträdde han som chef för avdelningen Styrning, risk och efterlevnad.
Erik Norrgård har lång erfarenhet inom flera säkerhetsområden och har sedan Trafikverket bildades 2010 haft flera ledande funktioner, bland annat rollen som ställföreträdande Säkerhetsdirektör. Han utsågs till ställföreträdande chef för avdelningen Styrning, risk och efterlevnad när den bildades 2020.
TITEL: TRAFIKVERKET MOT STYRNING I VÄRLDSKLASS?
Trafikverket har en komplex verksamhet som både medborgare och näringsliv är beroende av. Omvärlden har därför ständigt fokus på brister som uppkommer i verksamheten, allt från fördyringar i järnvägsprojekt till säkerhetsrisker. Samtidigt är Trafikverket en organisation som har sitt ursprung i flera myndigheter och kulturer. I början av 2020 förstärktes organisationens andra linje och ett förbättringsarbete för styrningen påbörjades. Trafikverket behöver en styrning i världsklass! Föredraget syftar till att beskriva hur Trafikverket utvecklar styrningen, och vilka utmaningar som finns i denna resa.
13:25-14:15, C4
MIKAELA VIRSHOLM & ILONA ORGMETZ
SHARP RECRUITMENT & CONSULTANTS
TITEL: INSIGHTS OCH TRENDER- KOMPETENSFÖRSÖRJNING I EN ALLTMER KOMPLEX OCH REGLERAD VÄRLD
Mikaela Virsholm, affärsområdeschef Sharp Interim, har en gedigen erfarenhet från finansiella sektorn där hon bland annat jobbat med finansieringslösningar till företagskunder. På Sharp Recruitment har Mikaela varit med och utvecklat affärsområdet Interim, först som Sales Manager för att sedan ta över ansvaret för affärsområdet Sharp Interim.
Ilona Orgmetz, vd för Sharp Recruitment & Consultants, har nästan 30 års erfarenhet av bemanning, rekrytering, verksamhets- och ledarutveckling. Hon har varit Sverigechef för Adecco Recruitment och Badenoch + Clark och kommer närmast från Loris & Partner där hon har arbetat med ledarskap och verksamhetsutveckling.
13:25-14:15, Bankettsalen 2
LIVVAKTEN CARL
FÖRELÄSARE, UTBILDARE & INSPIRATÖR
TITEL: SJÄLVLEDARSKAP OCH RESILIENS 2.0
Carl är livvakten som blev utsatt för ett mycket dramatisk överfall. Åren utomlands som den ständigt redo var över. Han återvände till Sverige för ett lugnare liv. Inga fler biljakter, inga nödutgångar, inga vapen eller bilbomber. Men det är då det smäller. I en lekpark i Stockholm, mitt på dagen, blir Carl med berått mod beskjuten med flera skott i kroppen och attackerad med syra i ansiktet. Hans berättelse är ett sant dokument som lika gärna kunde ha varit manuset till en film.
Som föreläsare och utbildare har Carl hjälpt många människor runt om i världen. Hans förmåga att leverera sitt budskap, hans unika egenupplevda och ibland fruktansvärda erfarenheter blandat med vetenskapliga fakta har gjort honom till en populär föreläsare och rådgivare.
Carl jobbar idag inom risk management som problemlösare och personsäkerhetskonsult för näringslivet. Han utbildar även myndigheter organisationer och företag inom konflikthantering samt person- och informationssäkerhet.
16:05-16:30, Bankettsalen 2
MARIE WALLIN
JURIST & FÖRFATTARE
TITEL: NÄR RISK MÖTER RISK- SÅHÄR ARBETAR DU PÅ BÄSTA SÄTT MOT PENNINGTVÄTT!
Marie Wallin är jurist, författare och har bakgrund som både kammaråklagare och sakkunnig inom Polismyndigheten. Hon är specialiserad på finansiell brottslighet och arbetar sedan 2019 i eget företag, Rätt Nu AB, med att bland annat föreläsa, utbilda och genomföra konsultuppdrag på området för penningtvätt.
Med utgångspunkt i både den administrativa lagen, Penningtvättslagen (PTL) och den straffrättsliga lagen, Penningtvättsbrottslagen, breddar hon riskbegreppet på detta område till att omfatta såväl de administrativa riskerna som de straffrättsliga. Inledningen på föreläsningen "När risk möter risk" är också namnet på ett av kapitlen i den handbok om penningtvätt som Marie givit ut – "Penningtvätt och straffrätten" – som handlar om hur båda regelverken hänger samman och hur viktigt det är att ha en medvetenhet om helheten för att kunna arbeta effektivt mot detta samhällsproblem.
10:15-10:40, C4
BENITO YBARRA

CHAIRMAN OF THE GLOBAL BOARD OF DIRECTORS OF THE INSTITUTE OF INTERNAL AUDITORS (IIA)
Benito Ybarra is the 2022–23 Chairman of the Global Board of Directors of The Institute of Internal Auditors (IIA) and past chair of The IIA's North American Board. He joins a long line of successful and dedicated internal audit professionals from around the world who have served in this role.
Benito is a Certified Internal Auditor (CIA), Certified Information Systems Auditor (CISA), Certified Fraud Examiner (CFE), and Certified Compliance and Ethics Professional (CCEP) with more than 25 years of extensive audit, compliance, and investigation experience.
As Chief Audit and Compliance Officer for the Texas Department of Transportation in Austin, TX, he focuses on improving organizational practices, risk management, accountability, and governance through value-driven audits, evaluations, investigations, and advisory services engagements. He also serves as a Texas State Department Representative to the Southwest Intergovernmental Audit Forum.
TITLE (LECTURE 1): CONSIDERATIONS IN AUDITING ESG
IIA Global Board Chair Benito Ybarra, CIA, CISA, CFE, CCEP will discuss considerations in auditing ESG. He will share the latest developments around ESG, the challenges internal auditors face globally with ESG, and explain what The IIA is doing to prepare practitioners and advance the profession's interests in this area.
11:40-12:05, C4
TITLE (LECTURE 2): INTERNAL AUDIT COORDINATION- PUTTING THE THREE LINES MODEL INTO PRACTICE
IIA Global Board Chair Benito Ybarra, CIA, CISA, CFE, CCEP will discuss how updates to the Three Lines model have created greater opportunities for collaboration while also challenging internal auditors to maintain their 3rd line role. He will share his own experiences maintaining both Internal Audit and Compliance functions and how external quality assessments have been conducted with that consideration.
12:55-13:20, Bankettsalen 2
TITLE (LECTURE 3): THE NEW STANDARDS: ELEVATING THE PROFESSION FOR THE FUTURE
IIA Global Board Chair Benito Ybarra, CIA, CISA, CFE, CCEP will discuss the latest progress in The IIA's proposed revisions to its International Professional Practices Framework (IPPF) and Standards. He will outline the major changes in the proposed Standards and explain how the new Standards will help practitioners navigate today's business and risk landscapes.
15:10-16:00, Bankettsalen 2
HAYAAT IBRAHIM
GENERALSEKRETERARE, INSTITUTET MOT MUTOR
TITEL: ANTIKORRUPTIONSARBETETS KÄRNA- HUR GENOMFÖR MAN EN VERKSAMHETSSPECIFIK RISKANANALYS?
Hayaat Ibrahim är generalsekreterare för Institutet mot Mutor (IMM). Hon kommer närmast från Advokatfirman Vinge där Hayaat specialiserat sig mot bl.a. antikorruption och internutredningar. Hayaat har erfarenhet av rådgivning till företag och organisationer vad gäller det förebyggande arbetet såväl som genomförande av utredning vid misstanke om oegentligheter. Hon är en erfaren föreläsare och håller regelbundet i föreläsningar och utbildningar på området antikorruption. Hayaat Ibrahim har mottagit utmärkelser inom såväl hållbarhet som juridiska tjänster och har bland annat blivit utsedd till en av Näringslivets Mäktigaste Kvinnor. Institutet Mot Mutor grundades 1923 och arbetar för att höja etiken i näringslivet och verka för god sed i beslutspåverkan. Institutets huvudmän är Svenskt Näringsliv, Stockholms Handelskammare och Sveriges Kommuner och Regioner.
12:55-13:20, Bankettsalen 1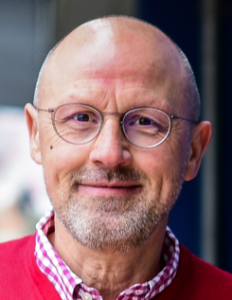 DR. RAINER LENZ

Seasoned finance and audit professional with 30+ years of international experience as Divisional & Regional CFO and Chief Audit Executive in global organizations. Teaching corporate governance and auditing. Independent board member. Recognized by Richard Chambers as one of the top ten internal audit thought influencers. Research articles and publications on the role and the value of audit to an organization have been widely recognized in the industry. Ph.D. from the Louvain School of Management in Belgium. Business and economics master's degrees from universities in the United Kingdom, France, and Germany. Certified International Investment Analyst (CIIA®, CEFA®). Certified Internal Auditor (CIA®).
The presentation is based on this 2023 article:
Lenz, R. and Hoos, F. (2023), The Future Role of the Internal Audit Function: Assure. Build. Consult. EDPACS, 67:3, 39-52 https://doi.org/10.1080/07366981.2023.2165361
TITLE: THE FUTURE ROLE OF THE INTERNAL AUDIT FUNCTION- ASSURE. BUILD. CONSULT.
There is more we internal auditors can do. Let's widen our repertoire. Let's go beyond ASSURE (WHAT IS type of questions) and CONSULT(SO WHAT type of questions). Let's add BUILD (WHAT IF type of questions) to our repertoire. Let's become -where appropriate- players on the pitch, let's co-create, let's do stuff, We can overcome the self-inflicted barriers of independence and objectivity. The challenge of ESG serves as an example and as a good opportunity to become actors in the pioneering zone, dealing with complex subject matters – with no one right answer.
16:05-16:30, C4
RALU E. NISTOR-LUSTERMANS
MSc, CIA, CISA
FOUNDER @ERNL, BUSINESS TRANSFORMATION ADVISOR & COACH, BOARD MEMBER
TITLE: ELEVATING INTERNAL AUDIT IMPACT- BUILDING TRUST AND A CULTURE OF EFFECTIVE INTERNAL CONTROL BASED ON A SHARED PURPOSE
Ralu is a seasoned Internal Auditor, Board member, Coach, Mentor, and founder of ERNL, a business advisory and coaching consultancy. She is passionate about challenging and changing the way organisations fulfill their vision by connecting people, processes and technology to organisation's vision, mission, strategy, and culture. She believes that there is a direct link between employees' behaviours, processes, organisational culture, and their results and organisational performance.
In the last two decades Ralu has held different Internal Audit roles at Deloitte, ERS,  Smurfit Kappa, Atos Worldline and then Atos Group, Post Office UK and Grant Thornton UK, and more recently she moved to the Netherlands where she started up ERNL.
While pursuing her Internal Audit career, Ralu developed a deep interest in organisational culture and how organisations successfully transform and create inclusive work environments which enhance performance. Ralu also trained as a business coach, NLP practitioner, in applied neuroscience, in positive psychology and as a mental health first aider.
In her current practice Ralu works with organisations, teams and individuals who want to challenge the status quo, awaken, and transform organisation's consciousness by deepening their awareness of the impact of behaviours and processes on results, so that they create an inclusive environment where diversity becomes a source of co-creating effective results.
Pre-recorded session
SINA MOSTAFAVI
OBEROENDE STYRELSEORDFÖRANDE/LEDAMOT & OBEROENDE GRC-KONSULT
TITEL: BOLAGSSTYRNING UNDER FÖRÄNDRING- ETT STYRELSEPERSPEKTIV
Sina Mostafavi är oberoende Senior Konsult samt extern oberoende Ordförande & Ledamot i finansiella institut i Norden. Han är bland annat oberoende ledamot i Söderberg & Partners Insurance AB, Trading 212 Sweden AB & Roslagens Sparbank, där han även är ledamot i Regel- & revisionsutskottet. Han har lång erfarenhet inom bolagsstyrning där han b la varit Riskchef för Alfred Berg koncernen och Garantum. Vidare har han varit VD för etisk inriktade fondbolaget Aktie-Ansvar.
Pre-recorded session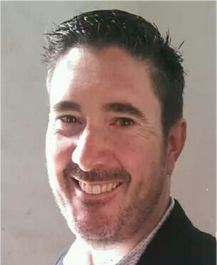 NEIL MACDONALD, CMIIA QIAL
TECHNOLOGY4BUSINESS
TITLE: PRACTICAL DATA ANALYTICS WITH LIMITED RESOURCES AND TIME 
Neil is the co-founder of Technology4Business Ltd and a member of the IIA Data Analytics forum steering group.  He is a former Head of Audit with over 25 years' experience and holds the CMIIA and QIAL qualifications.
Neil has worked for a range of organisations including Deutsche Bank, AXA, Sainsbury's and the Bank of England. At the Simplyhealth Group, Neil successfully introduced both data analytics and continuous audit into the audit team.
Over the last 2 years, Neil has presented at various conferences and has delivered Audit specific Data Analytics training worldwide, including to members of the IIA's Data Analytics forum in the UK.
Pre-recorded session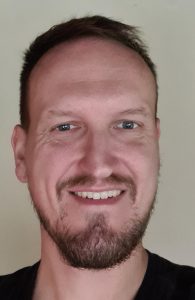 MATEJ DRAŠČEK, PH.D
CHIEF AUDIT EXECUTIVE FOR A REGIONAL BANK IN SLOVENIA
PRESIDENT OF IIA SLOVENIA
TITLE: WHERE INTERNAL AUDITORS FALL PREY WHEN AUDITING ETHICS?
In addition to having served as a lecturer for several universities and faculties, he has published numerous professional and scientific international articles on internal audit, human resources, business ethics, and strategic management. Drašček has spoken at numerous domestic and international conferences, presenting new tools and insights in internal audit, strategic management, and ethics. He won The IIA's William S. Smith Award for the highest score in the CIA exam as well as The IIA's John B. Thurston Award for the best article about business ethics. He holds CIA, CRMA, CFSA and CSX-F and is currently president of IIA Slovenia.
Pre-recorded session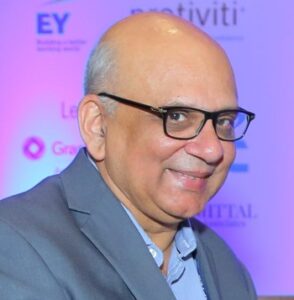 DEEPAK WADHAWAN
FOUNDER CEO, DEWAHELPDESK.COM
TITLE: AUDITING BLOCKCHAIN, THE FAITHFUL LEDGER
Deepak is an internal audit practice for over three decades at the professional and knowledge leadership level. He is the Founder CEO, dewahelpdesk.com, an online internal audit advisory firm. Prior to that he was CEO, The Institute of Internal Auditors India (IIA India) & former Senior Advisor, KPMG India
He is a sought-after international speaker on auditing emerging technology, with his ability of explaining technology in common business language and advocating an audit framework for it, wherever there is none. He conducts programs for IIA India on Critical thinking in the internal audit process.
Deepak was a speaker on Auditing Bots at the 2018 IIA International Conference in Dubai and on Auditing Blockchain at the July 2022 IIA International Conference in Chicago.
Deepak graduated from the prestigious Shri Ram College of Commerce, Delhi University & his professional certifications include CA (India), CPA (USA), CIA (USA).
Read an interview about "Auditing Access Rights in ERP Systems" conducted by Deepak here
Pre-recorded session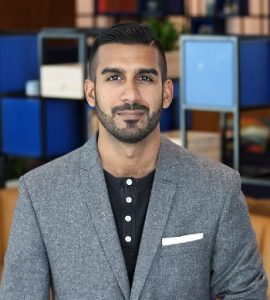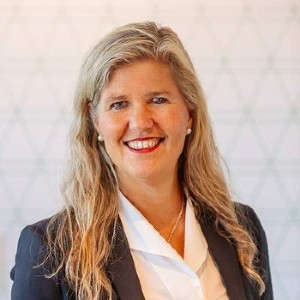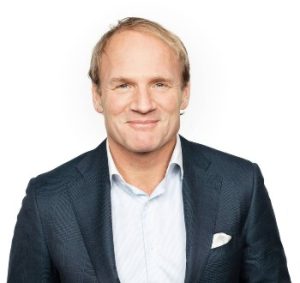 PANELDEBATT: ATTRAHERA OCH BEHÅLLA SPECIFIK KOMPETENS
AMAD RAJA, KARIN APELMAN & ROBERT CELSING
Amad Raja
Amad är ansvarig chef för fokusområdet kompetensförsörjning. Han driver tillsammans med sina drygt tio medarbetare frågor om kompetensförsörjning, arbetsmarknadsintegration, social hållbarhet och trygghet – såväl strategiskt, genom politisk påverkan som operativt, genom våra kompetensförsörjningsinitiativ. Under våren har de arbetat med rapporten "Gig eller Guldklocka – så blir du en attraktiv arbetsgivare för unga" där de beskriver hur unga ser på arbetslivet och framtida arbetsgivare.
Karin Apelman
Generalsekreterare och VD, FAR. Karin har en karriär med internationell profil inom ekonomi, finans och är van att leda stora organisationer. Hon har varit generaldirektör för Exportkreditnämnden (EKN) 2007-2016, CFO Luftfartsverket, vice vd Saab Aircraft Leasing, ansvarig leasing- och projektfinansiering SAS. Karin Apelman har också en styrelsekarriär inom bank, finansinstitut, försäkringsbolag, statliga bolag, affärsdrivande verk och stiftelse. Hon har varit ledamot och ordförande i kapitalutskott, revisionsutskott och kreditutskott och är i dag ledamot i kollegiet för Svensk Bolagsstyrning. Hon är civilekonom med examen från Handelshögskolan i Stockholm 1986.
Robert Celsing
Robert Celsing was appointed Head of Group Human Resources at SEB effective February 1, 2022. Prior, he worked as Head of Markets leading the team that serves the entire SEB client franchise with services relating to Fixed Income, Foreign Exchange (FX) & Commodities as well as Macro and FICC Research. Robert has over 25 years of banking experience and headed from 2007 to 2015 the Foreign Exchange & Commodities Business at SEB and subsequently became Head of Markets, a role he held until 2019. Prior to SEB Robert worked at Skandia Capital, Scania Treasury & Citibank in London & Stockholm. Robert holds an Executive MBA from the Stockholm School of Economies.
10:15-10:40, Bankettsalen 1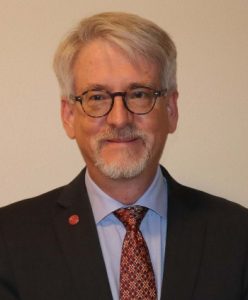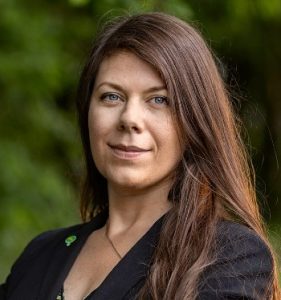 PANELDEBATT: ESG
MATS W LUNDBERG- SANDVIK, FREDRIK NILSSON – UPPSALA UNIVERSITET & ELIN SÖDERBERG- MILJÖPARTIET 
Mats W Lundberg är hållbarhetschef på Sandvik, där han arbetat i tolv år på en rad olika positioner som senior forskare och specialist samt inom hållbarhet. Han har varit drivande i att Sandvik gått med i Science Based Targets initiative (SBTi) med netto noll-mål för klimat. Tidigare har Mats erfarenhet från forskningstjänst i Danmark med fokus på vätgas och bränsleceller och innan det som teknisk säljare i Norden och Baltikum. Han är disputerad och har en civilingenjörsexamen inom kemiteknik med inriktning mot material. Mats har även mångårig erfarenhet från styrelsearbete. Hemma har han solceller på taket och elbil på uppfarten.
Fredrik Nilsson är professor i företagsekonomi, särskilt redovisning vid Uppsala universitet. Tidigare var han professor i ekonomiska informationssystem vid Linköpings universitet. Fredriks forskning är inriktad på hur olika informationssystem (exempelvis ERM, ekonomistyrning och extern redovisning) utformas och används i strategiarbetet. Han har skrivit många artiklar och böcker. Ett exempel är "Controllerhandboken" (Liber, redaktör tillsammans med Nils-Göran Olve). Han är ordförande för Svenska Revisionsakademin och ledamot i Revisorsinspektionens examensråd.
Elin Söderberg är riksdagsledamot, ledamot i näringsutskottet samt klimatpolitisk- och landsbygdspolitisk talesperson för Miljöpartiet. Då Miljöpartiet satt i regering arbetade hon som politiskt sakkunnig i Regeringskansliet, med ansvar för bland annat skog, strandskydd, klimat, miljö och landsbygdsutveckling. Hon har innan dess över tio års erfarenhet av att samordna och leda arbete med minskad klimatpåverkan och hållbar utveckling inom både privat och offentlig sektor.
14:20-14:45, Bankettsalen 1